Abalone Pearl Sterling Silver Stud Earrings
Jade Kiwi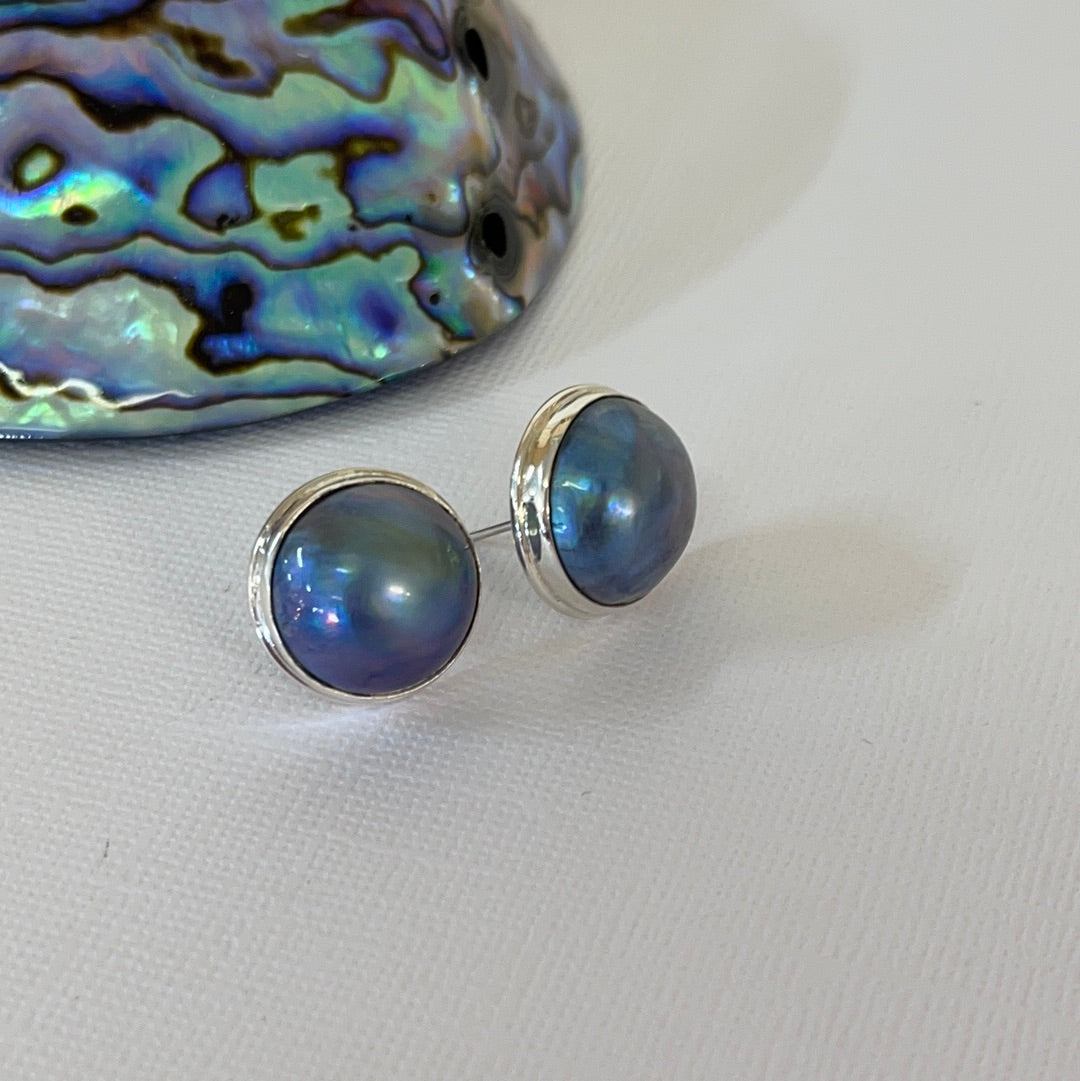 Gorgeous cultured abalone sea pearl earrings.  Hand made by our own silver smiths and set in 925 Sterling Silver.  Just like its cousin the NZ Paua Pearl with its amazing blue natural colour and beauty.
Approximately 17 mm round. 
Set in 925 Sterling silver 
Free shipping for all purchases over $70 and we do ship overseas.