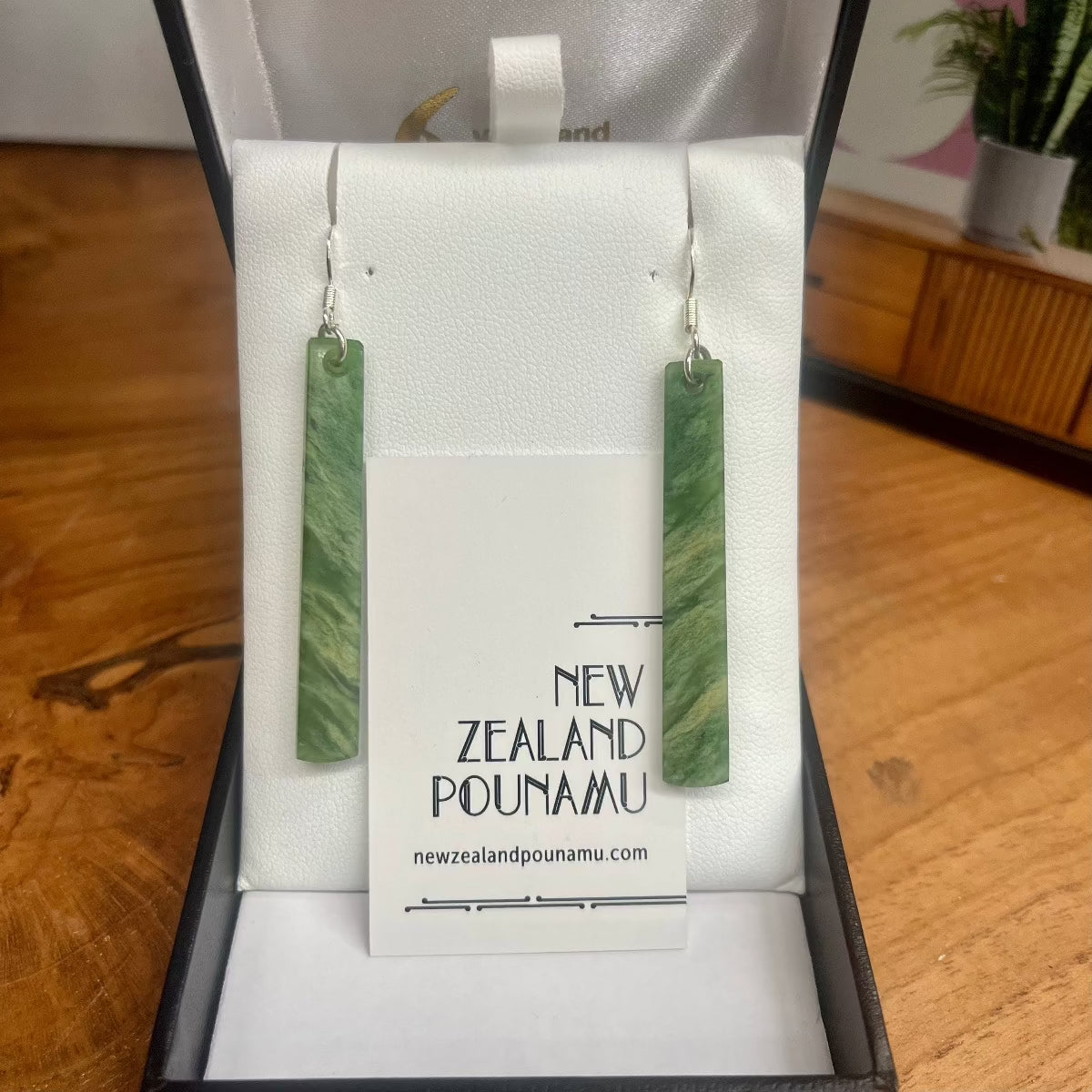 Absolutely stunning pounamu earrings by Westland Greenstone. Greenstone signifies wisdom gathered in tranquility, increases love and nurturing.
A Protective stone, pounamu keeps the wearer from harm and brings harmony. Pounamu attracts good luck and friendship.
45mm X 6mm
Westland Greenstone is proud to part of the Ngai Tahu authenticity system.
Visit Ngai Tahu Pounamu to trace your piece.
Colour Variations:
All of our Pounamu is sourced from river beds located on the West Coast of the South Island. The colour and markings of each stone may vary according to the river its sourced from. The item shown is a representation of the design, how ever each item is a unique piece. The colour of stone will range from light green to dark green.