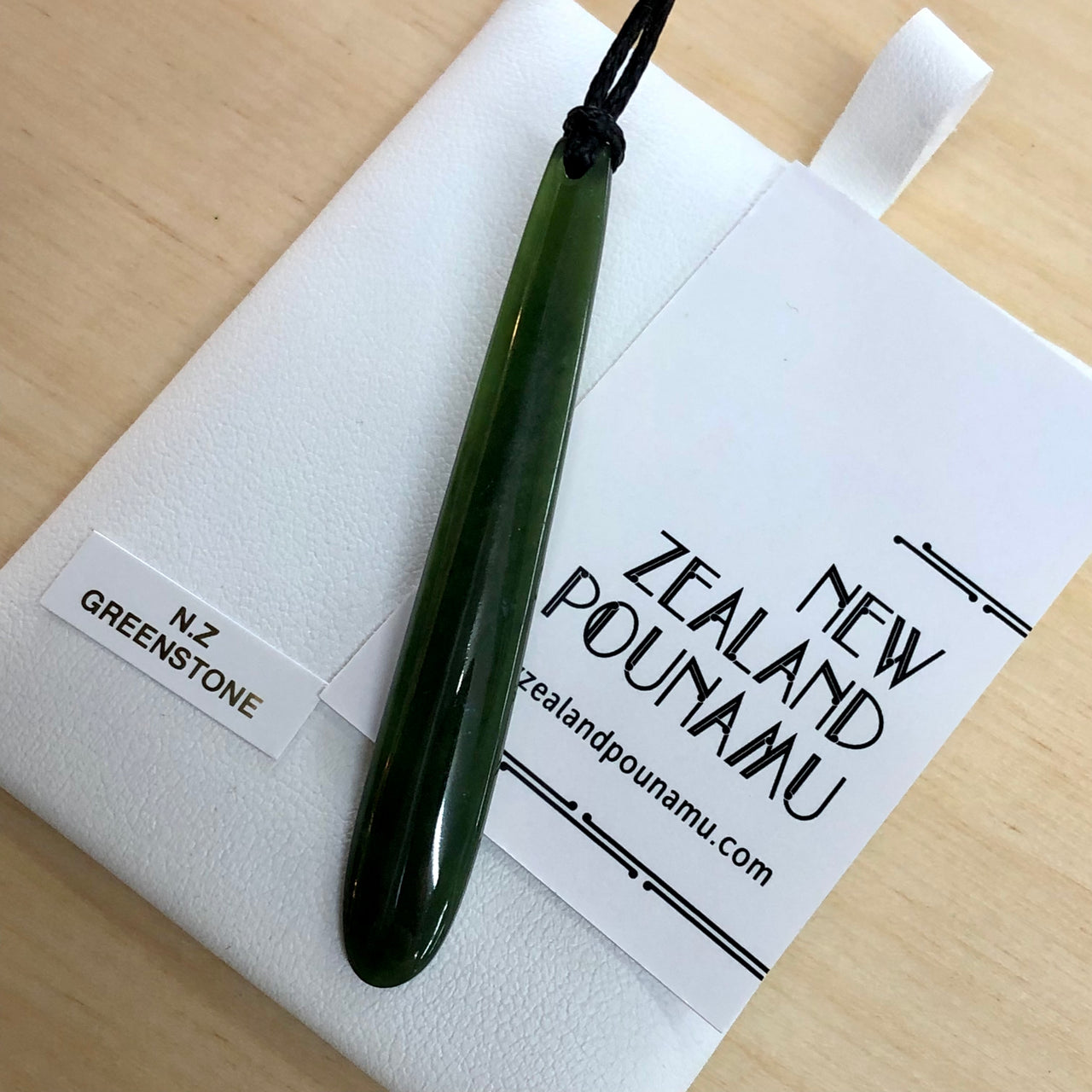 Jade is a symbol of serenity and purity, signifying wisdom, love and nurturing.
A protective stone keeping the wearer from harm, bringing harmony, attracting good luck and friendship.

High gloss finish.

Westland Greenstone is proud to part of the Ngai Tahu authenticity system.
Visit Ngai Tahu Pounamu to trace your piece.

Made in NEW ZEALAND
All of our Pounamu is sourced from riverbeds located on the West Coast of the South Island. The colour and markings of each stone may vary according to the river its sourced from. The item shown is a representation of the design as each item is a unique piece.
The colour of stone ranges from light green to dark green.