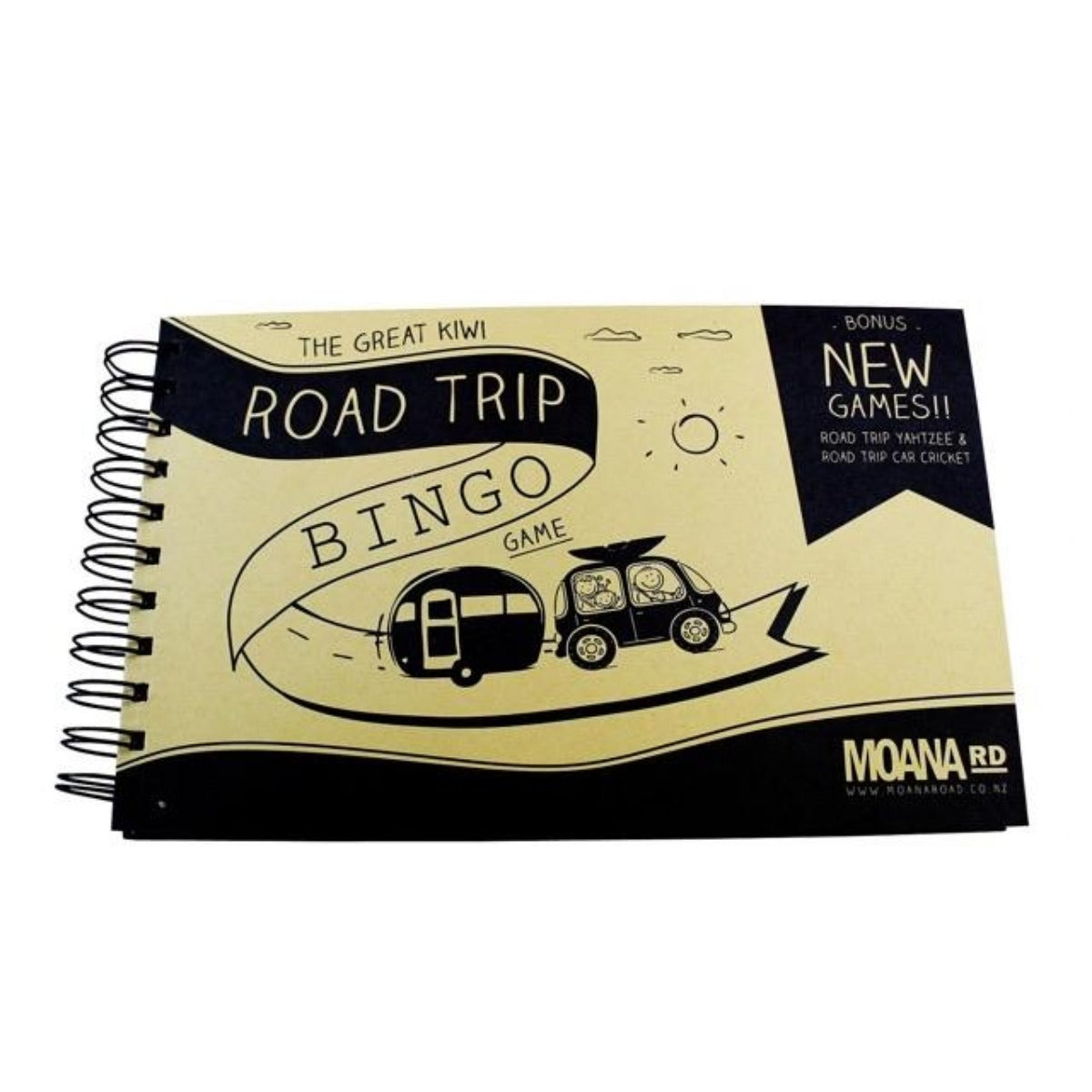 Going on a trip? Then have some super fun with the kids in the car!
Great for getting kids off the screens. Each pad comes with 107 pages of Kiwiana icons for the kids to hunt for on those long hot summer car trips.
Cross off 5 in a row and call BINGO!!

PLUS - 2 X NEW BONUS GAMES!!  Road Trip Yahtzee + Road Trip Car Cricket.