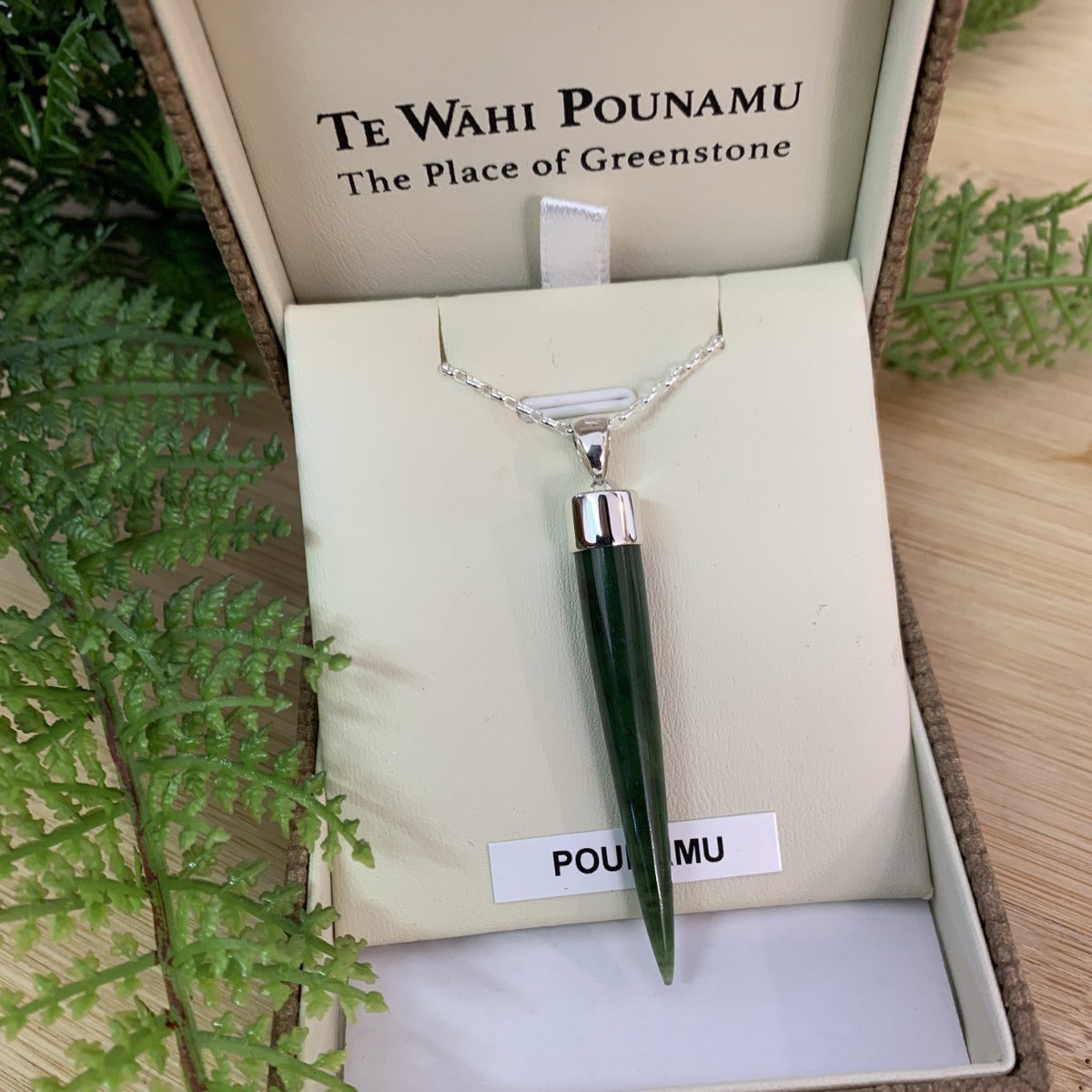 Stunning kahurangi pounamu Pendulum Necklace set in sterling silver.  
Measuring 60mm from the top of the bail to the tip.
Deane Moreton's family has been involved in the New Zealand greenstone industry since the early 1970's. Te Wahi Pounamu brought to fruition his vision of creating authentic pounamu carvings whilst providing the end-holder with the history of each piece.
From the origin of the stone on the West Coast of the South Island to the beautiful carving or piece of jewellery, Deane is committed to taking you on the journey your unique piece of pounamu has travelled on its way to you. 
Free shipping, and yes, we also ship overseas.