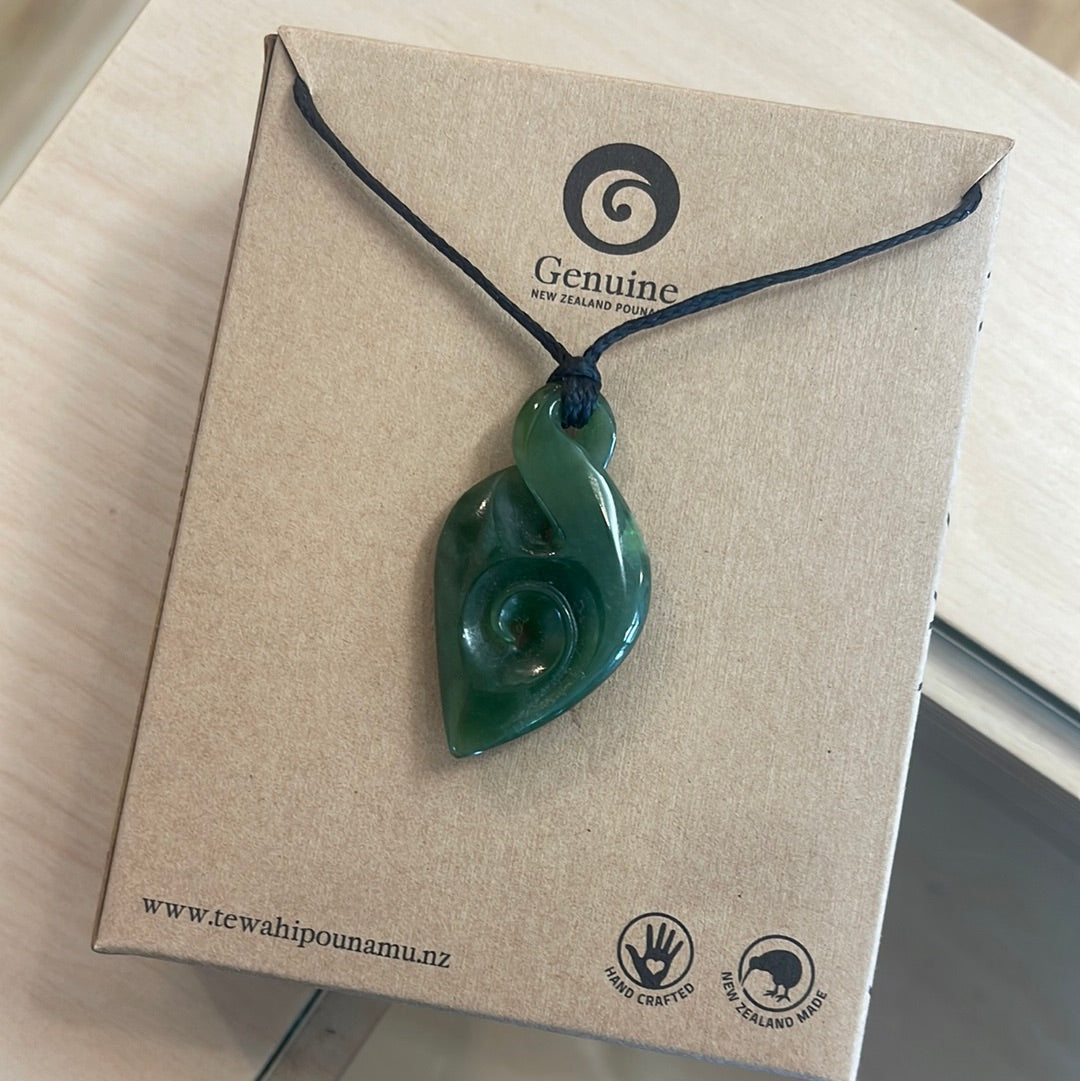 Te Wahi Pounamu - the place of greenstone.  
Single Rau Kumara or Twist with Koru detail in Kawakawa Greenstone.
 Rau Kumara is a stylised and more contemporary piece that symbolises a strength of bond in love, friendship and loyalty between two people. With the addition of the Koru - literally meaning 'curl', these taonga depict an unfurling fern frond. In Māori culture, the young shoots of the fern symbolise new life, growth and rejuvenation. A deeply meaningful piece.
Kawakawa -The strongest and darkest of the stones. A black fleck can occur, greatly enhancing its character. Named after a native plant, used for medicinal and culinary purposes
Deane Moreton's family has been involved in the New Zealand greenstone industry since the early 1970's and Te Wahi Pounamu brings to fruitions his vision of creating authentic pounamu pieces and providing the end holder with it's history.
From their origins as alluvial stone from the West Coast of the South Island to the beautiful carving or piece of jewellery, Deane is committed to taking you on the journey your unique piece of pounamu has travelled on it's way to you. 
45mm X 25mm