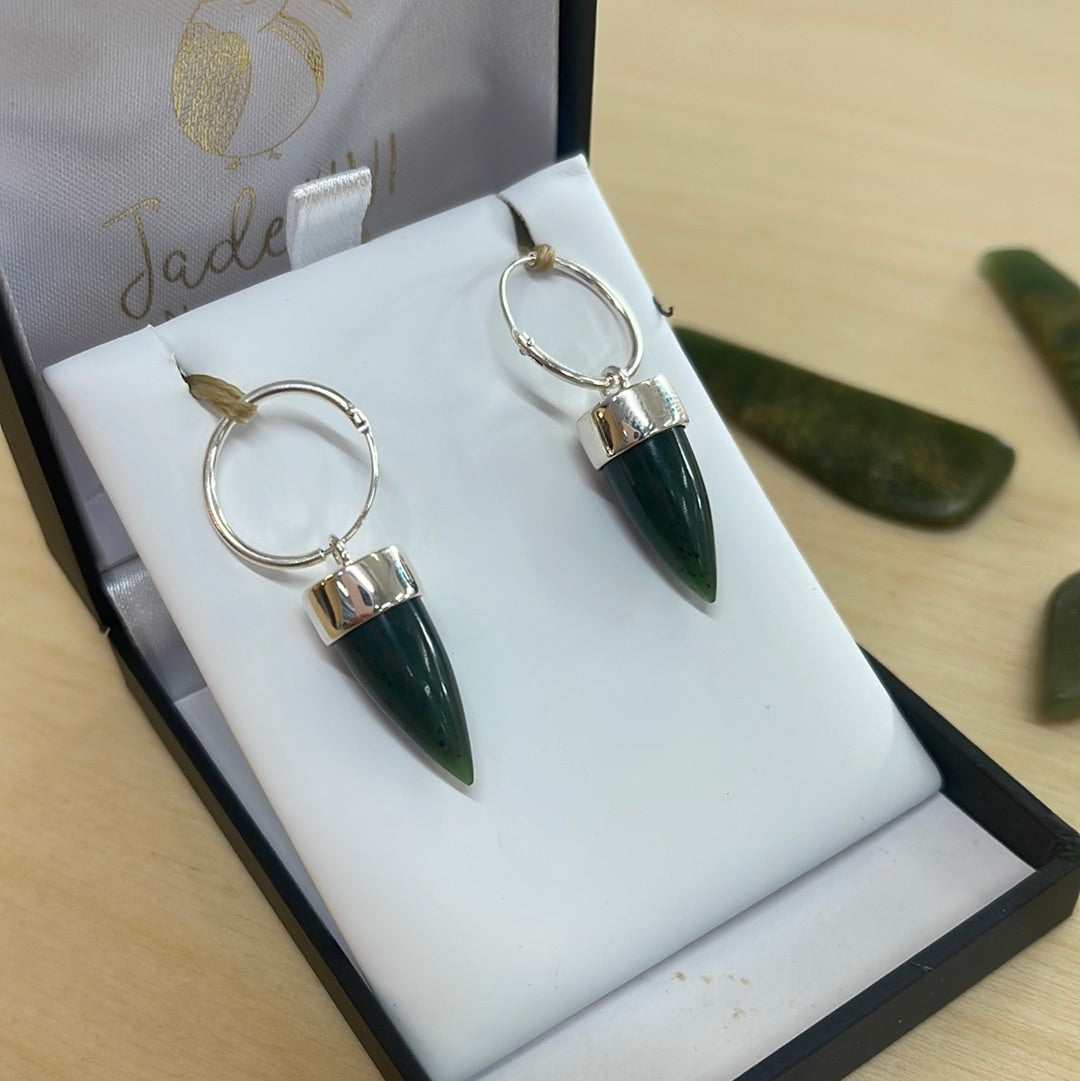 Ataahua Sterling silver and pounamu bullet earrings
4cm from the top of the earring to the base of the pounamu bullet
the ring is 15mm round and the bullet is 10mm long and 11mm wide.
Kahurangi - A highly translucent, lightish green shade, free from dark spots and other flaws. One of the rarest varieties, held in high esteem by the Maori.
'Pounamu' is the Maori name for Greenstone. It is the God stone of our Maori people, along with Serpentine and other closely related stones of the Amphibole group of minerals.
It is hugely significant for Maori, for it was often used as a seal for transfers of title, the Greenstone 'taonga' or treasure taking the place of a document as proof and ownership of land.
About the carver - 
Deane Moreton's family has been involved in the New Zealand greenstone industry since the early 1970's and Te Wahi Pounamu brings to fruitions his vision of creating authentic pounamu pieces and providing the end holder with it's history. 
From their origins as alluvial stone from the West Coast of the South Island to the beautiful carving or piece of jewellery, Deane is committed to taking you on the journey your unique piece of pounamu has travelled on it's way to you.