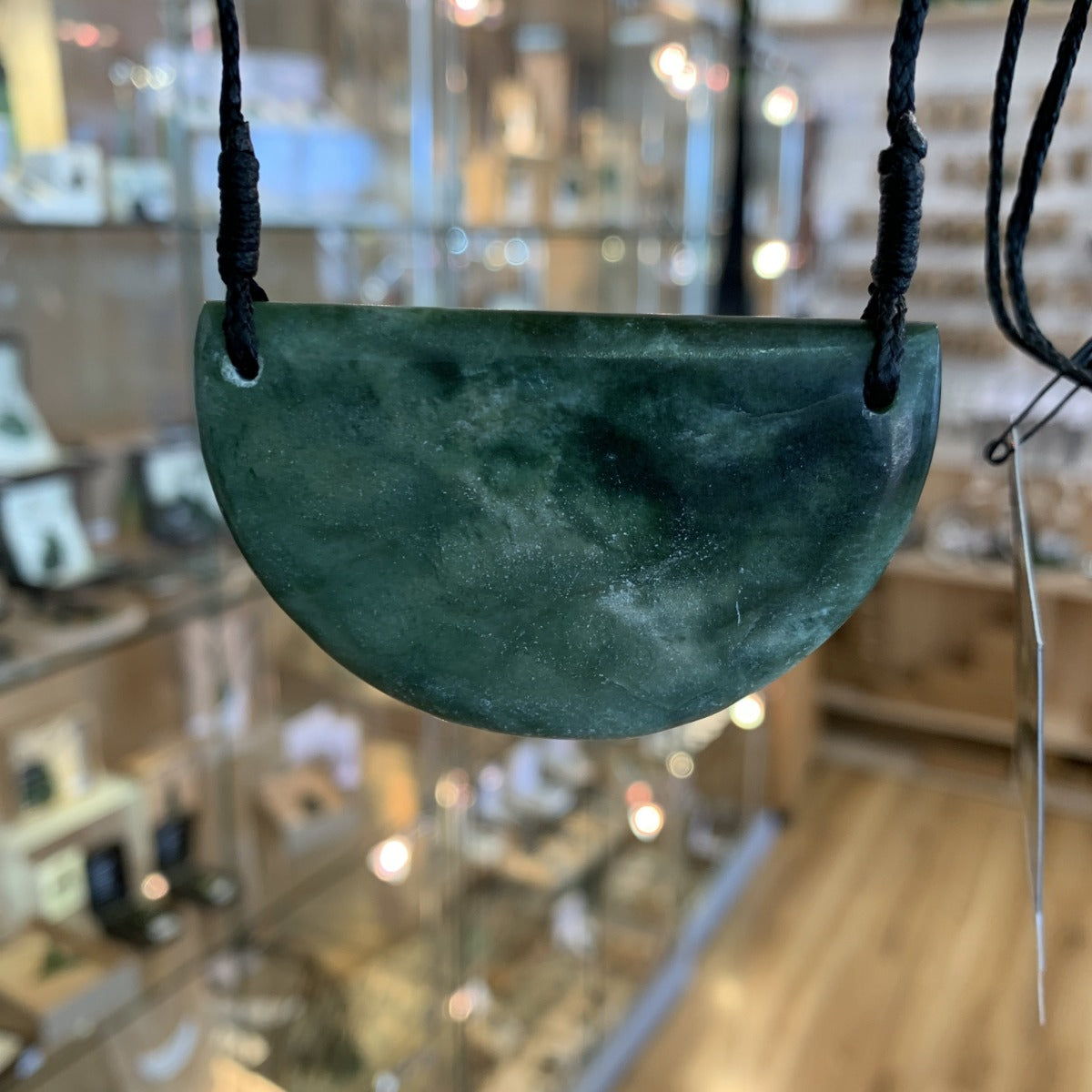 Te Wahi Pounamu - the place of greenstone.  Raukarakara Pounamu breast place. 
62mm x 40mm
Deane Moreton's family has been involved in the New Zealand greenstone industry since the early 1970's and Te Wahi Pounamu brings to fruitions his vision of creating authentic pounamu pieces and providing the end holder with it's history.
From their origins as alluvial stone from the West Coast of the South Island to the beautiful carving or piece of jewellery, Deane is committed to taking you on the journey your unique piece of pounamu has travelled on it's way to you.