Tui Rimu Earrings by Natty
Natty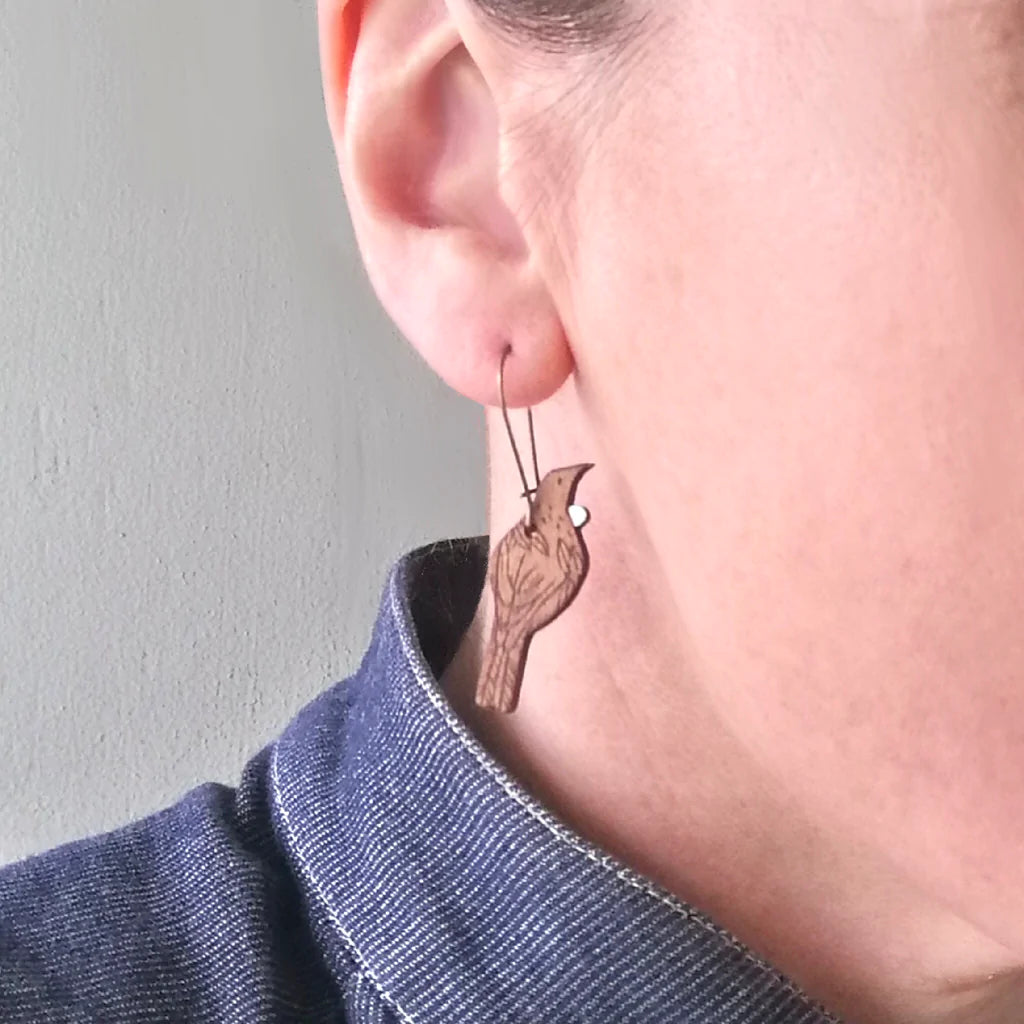 These hanging earrings are laser cut from Rimu with our own Tui design. Their little tufts are hand painted in white and they have an engraved leaf design on the body.

The kidney wires are brass plated and nickel free - good for sensitive ears.

Tui are approx 35mm long.
The earrings are sealed with beeswax and are not designed to be worn in water.