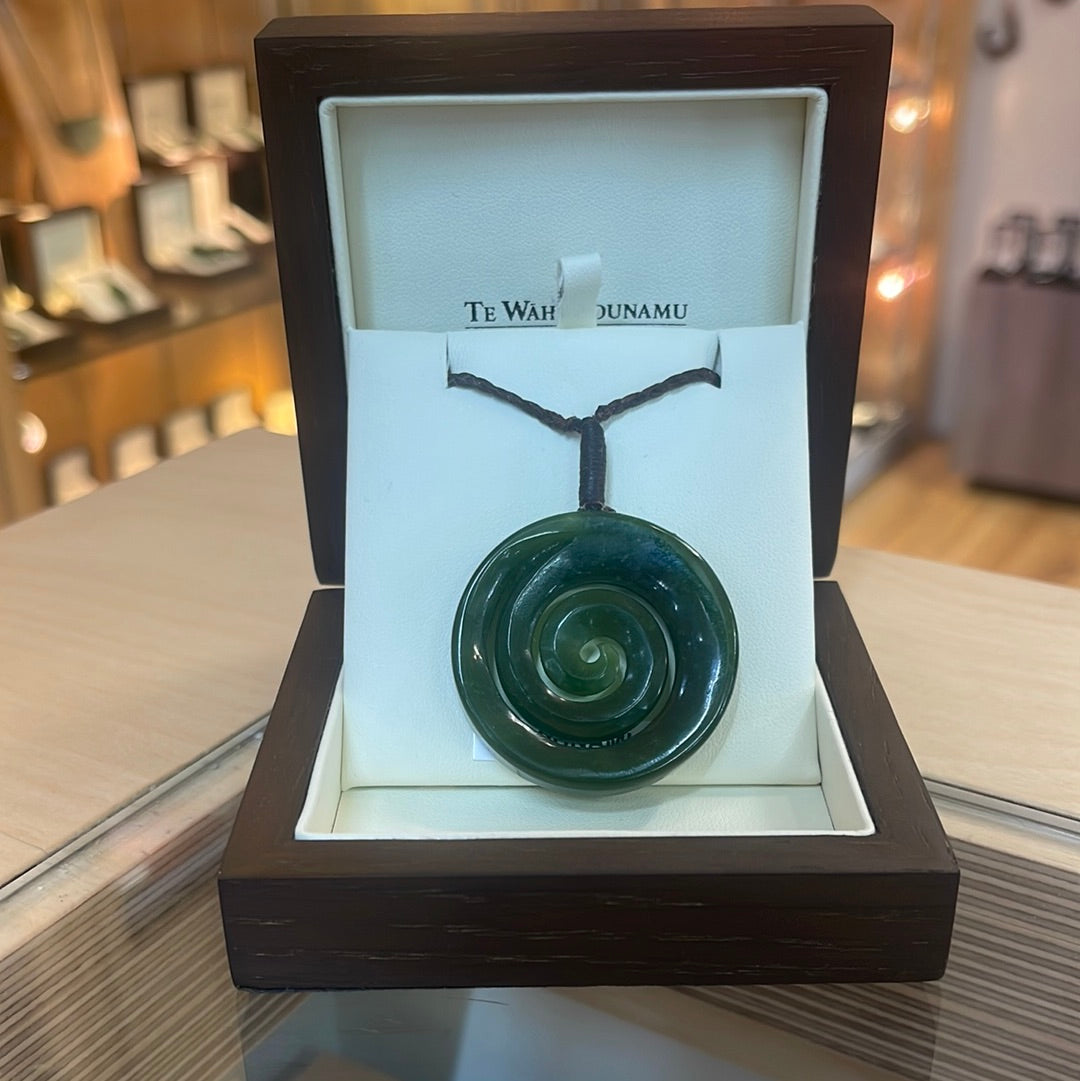 A fabulous Koru Pendant handcrafted from a gorgeous piece of kawakawa pounamu.
A beautiful, exquisite carving created from the pure essence of the Pounamu.
A special Taonga for a very special loved one.
Koru - The Māori word for bright or loop. It refers to the new shoots of the fern frond.
The circular movement to the inner core refers to "going back to the beginnings".
The unfurling frond itself is symbolic of new life, new beginnings, hope, personal growth, purity nurturing, a new phase in life, the spirit of rejuvenation and peace.

40mm diameter
Genuine West Coast Greenstone – Kawakawa is the most common variety of Pounamu. it comes in many shades - from strong, rich green to dark green and often has small dark flecks, which add to its character.
Named after the leaf of the Kawakawa. It is the main type used for gem purposes.
Deane Moreton's family has been involved in the New Zealand greenstone industry since the early 1970's. Te Wahi Pounamu brought to fruition his vision of creating authentic pounamu carvings whilst providing the end-holder with the history of each piece.
From the origin of the stone on the West Coast of the South Island to the beautiful carving or piece of jewellery, Deane is committed to taking you on the journey your unique piece of pounamu has travelled on its way to you. 
Free shipping, and yes, we also ship overseas.