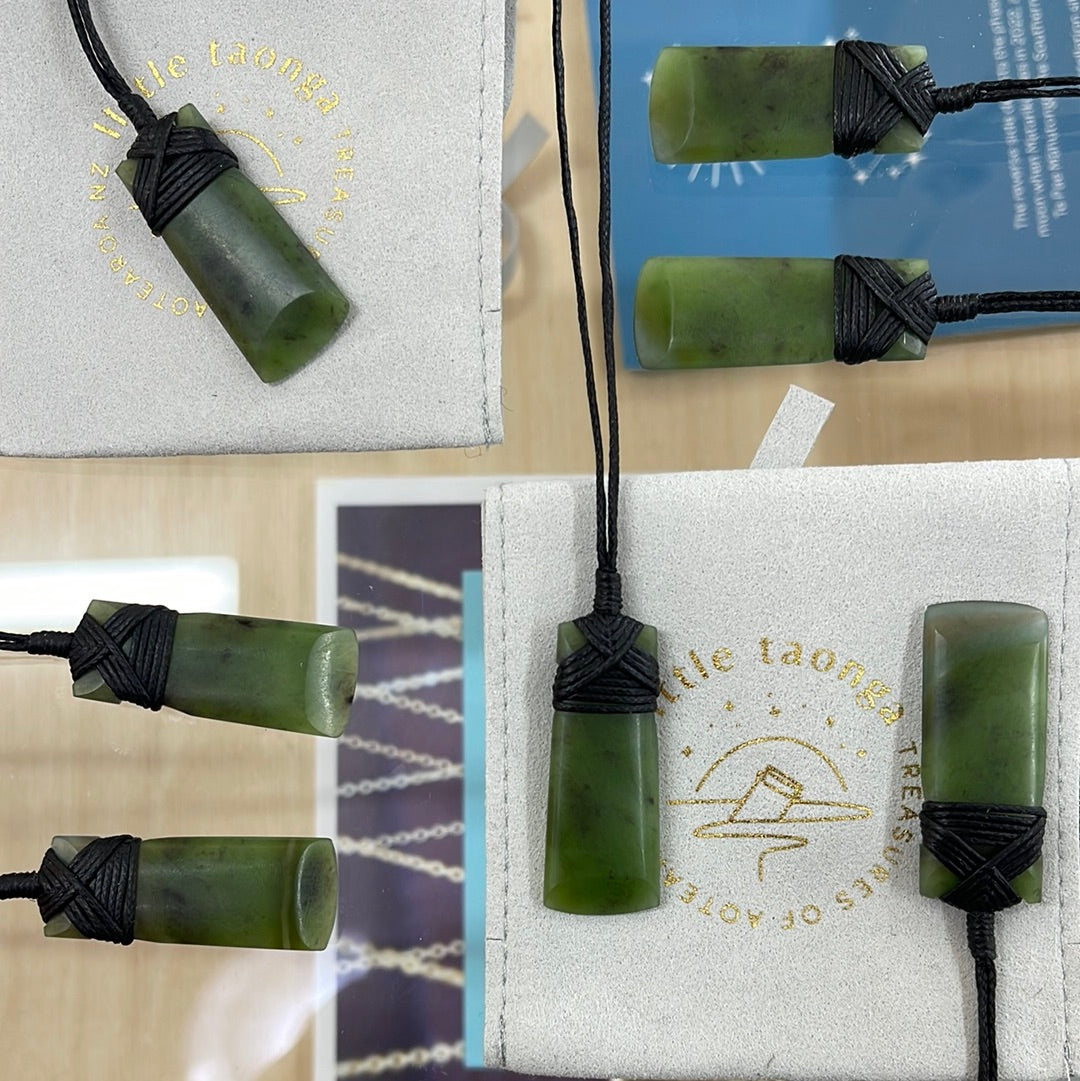 Gorgeous Bound Toki Greenstone/Pounamu.  
Crafted in NZ with kawakawa pounamu from the West Coast of the South Island.  
These measure 40mm x 15mm approx.
Toki (Adze) - was a chisel tool used by Maori in Aotearoa to carve great canoes and detailing on meeting houses. 
It is a symbol of strength, determination, courage and wisdom.