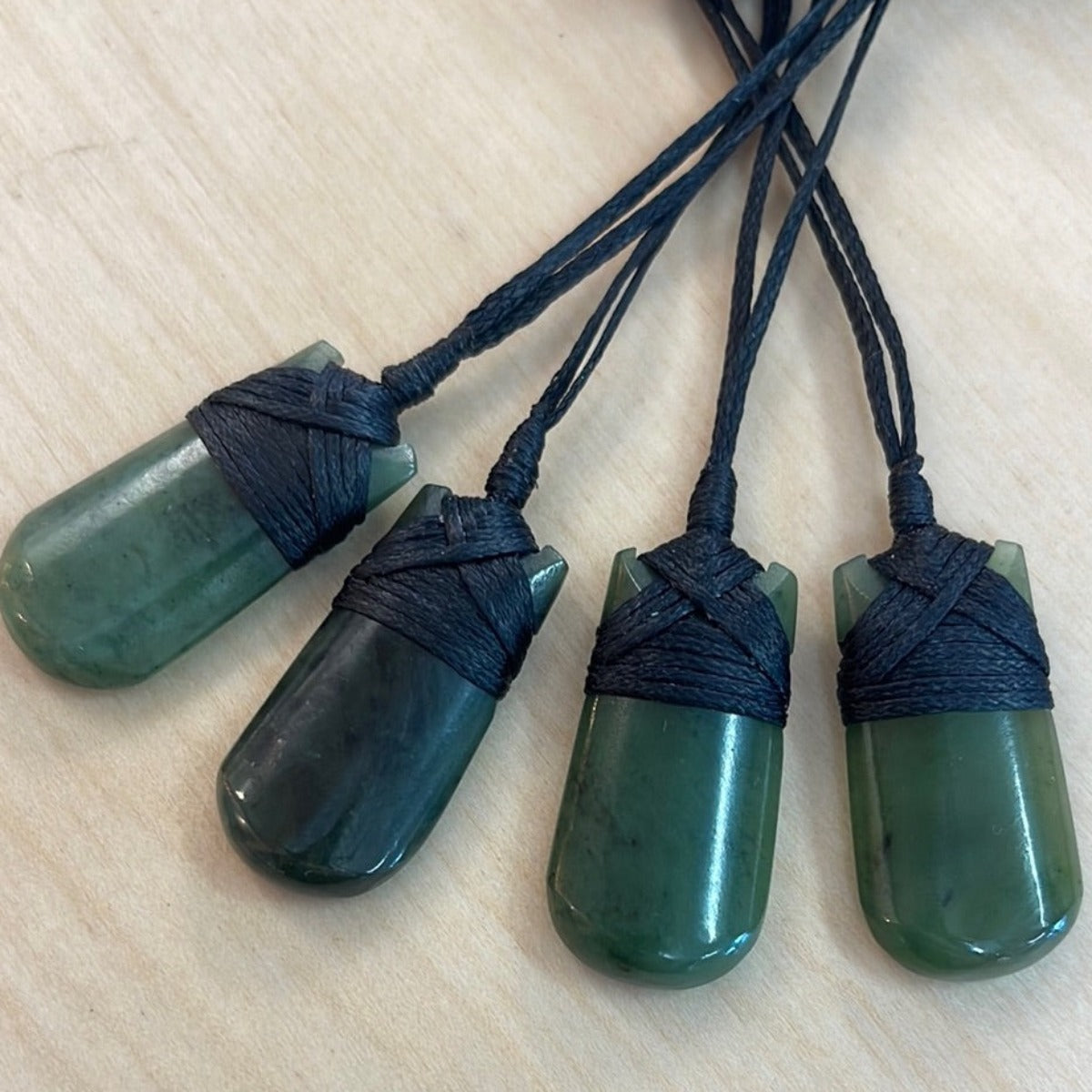 These baby pounamu necklace are perfect for your tamariki or teething baby. 
Stunning pieces of stone, with a combined meaning of the roimata and toki. 
Roimata - Meaning tears of sadness or grief, these are named for their teardrop shape, and are widely regarded as touchstones in healing and meditation. Roimata carvings are also believed to hold strong connections to the land.
Toki - Once a tool wielded by Māori, when worn around the neck, the toki represents courage, and with courage comes strength and power.
Approx - 30mm