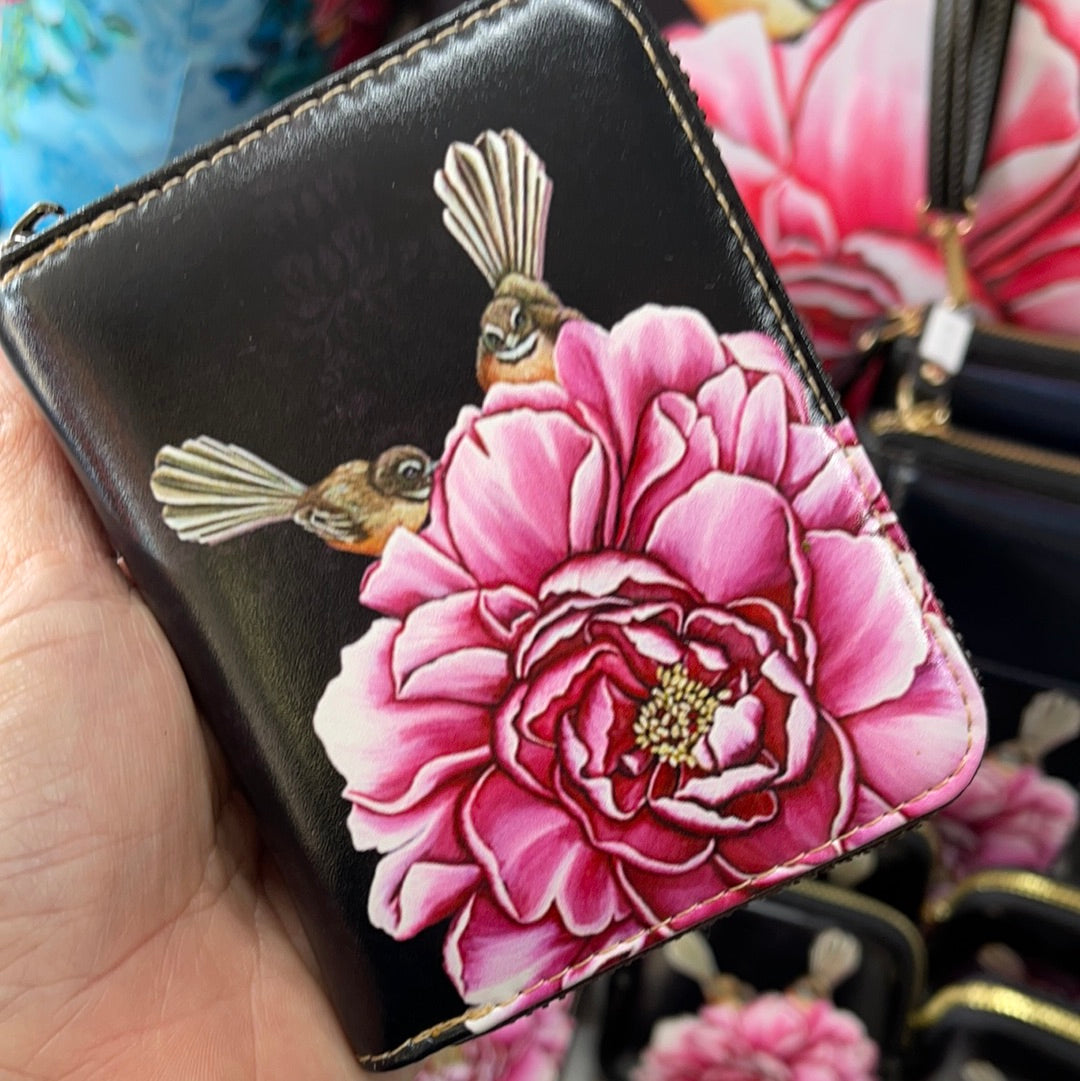 Beautiful Anita Madhav design on a genuine leather wallet. A great size, compact but awesome functionality, there's a place to put notes, cards and coins!! 
11.5 X 9 X 2.5
Anita is a self-taught artist and has been creating art since childhood.  
Her inspiration started with NZ landscapes, modern design and colours and her interpretation of NZ culture, native and common flora and fauna with a dominant kiwiana presence. 
Her art is an expression of her journey through life!