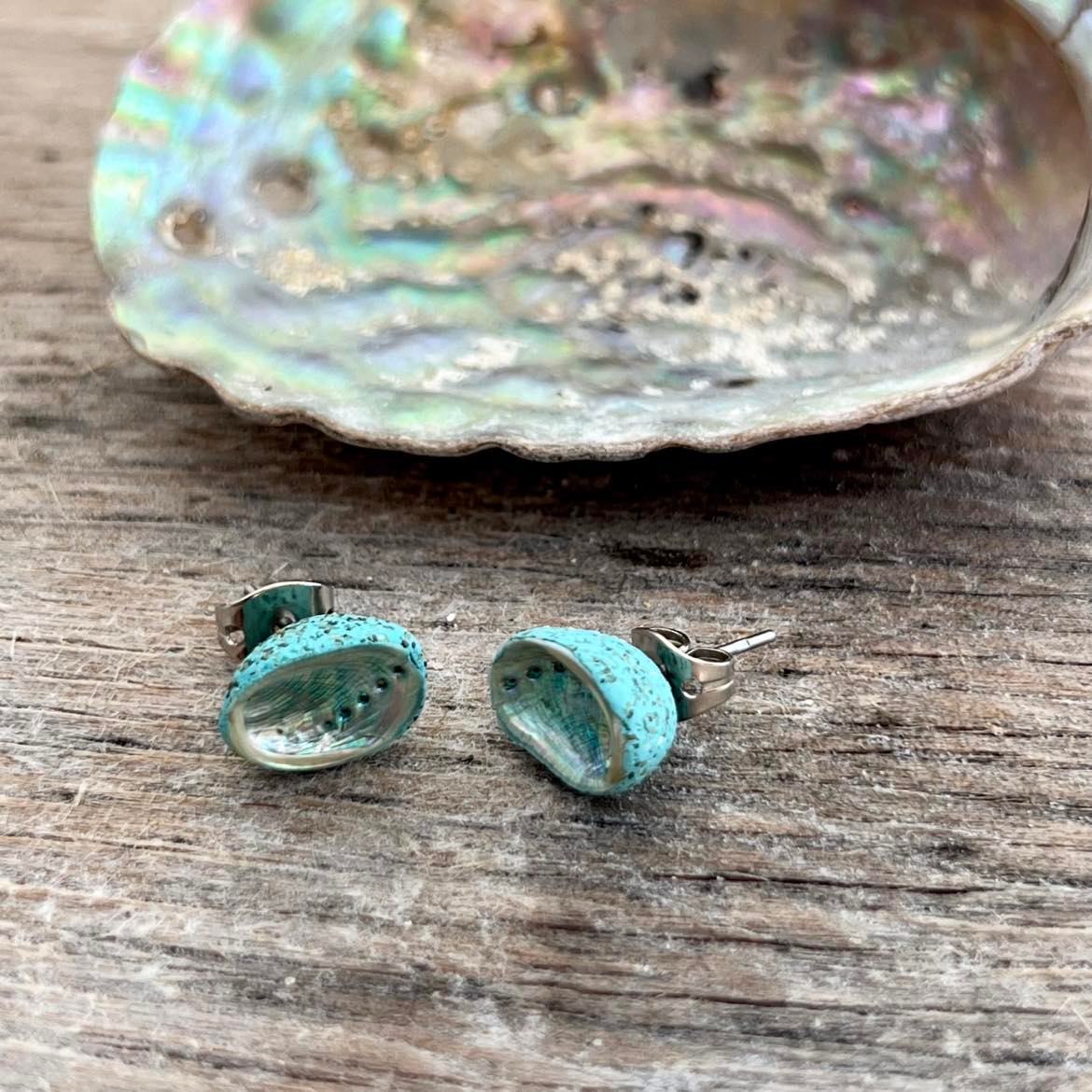 A pair of small New Zealand pauashell sculpted with beachstone, set on hypoallergenic stainless steel earring posts. A sustainably sourced waste product from a local paua farm that we have transformed into a beautiful piece of jewellery. 

Beachstone setting - Inspired by the organic beauty of beach sand & stones, we've created these 'beachstone' settings out of resin putty and clay. Hand formed with New Zealand beach sand inclusions, we've chosen marine turquoise to match the hues of the paua and the ocean.
PAUA STORIES
Blue Paua (Blue Abalone) are native marine molluscs that can be found in shallow water around New Zealand's coastline. Their unique beauty symbolises New Zealand's natural environment. Paua's iconic internal lustre represents true inner beauty that never fades and only gets better with time.
Shell height: approx 10mm
Earring post: stainless steel