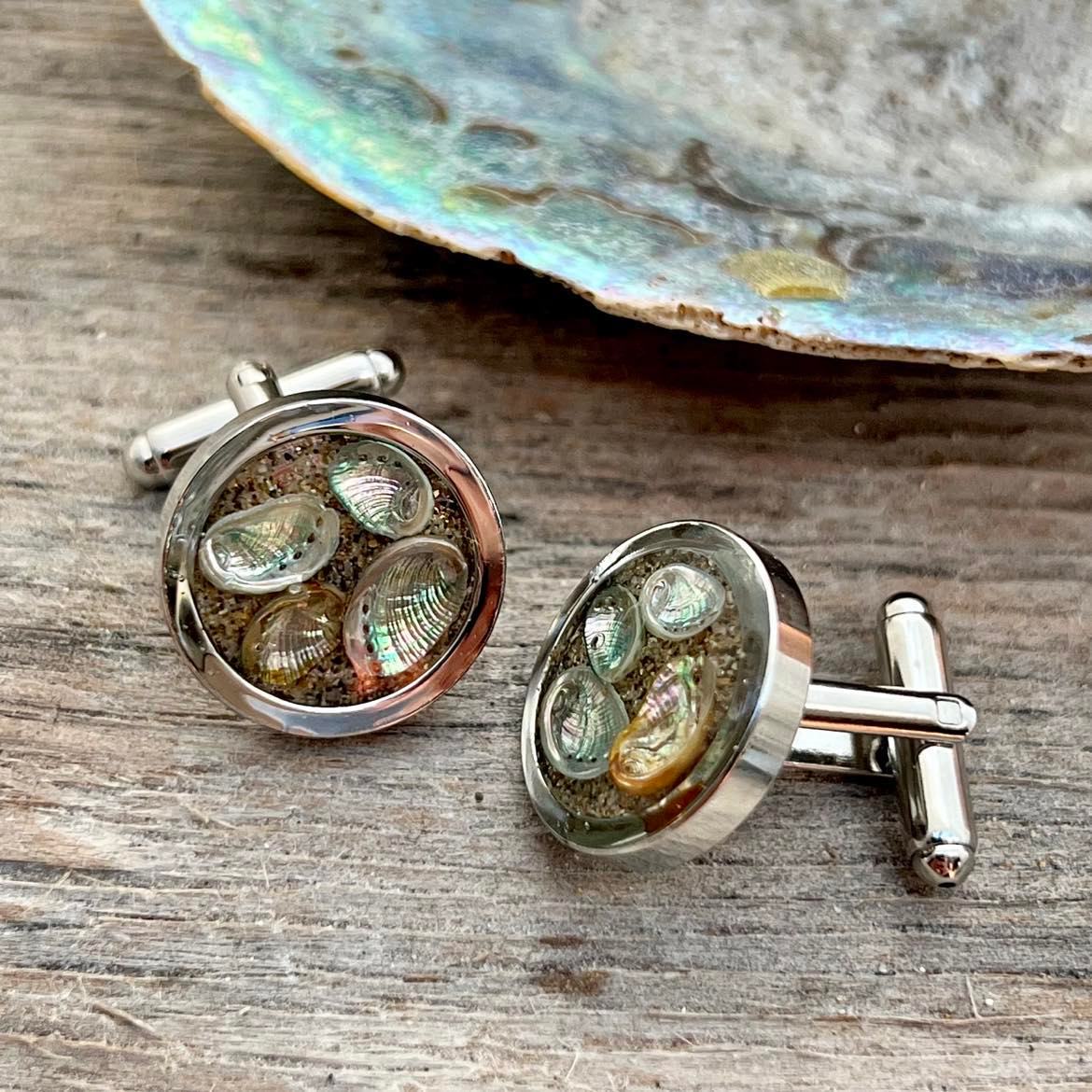 DESCRIPTION
A collection of mini farmed paua shells and NZ beach sand set in resin inside stainless steel men's cuff links.
OTHER DETAILS
- cuff links diameter, thickness approx 18mm
– packaging: charcoal black cardboard box, wrapped in tissue wrapping paper and sticker
PAUA STORIES
– Blue Paua (Blue Abalone) symbolises the unique beauty of New Zealand as it is a native marine mollusc found along the Kiwi shores.
– Paua's iconic internal lustre represents true inner beauty that never fades away but grows & matures with time.
PROVENANCE
Paua shells have been sourced from a sustainable and ethical local paua farm. They are not wild. These shells have not reached full maturity so have been sustainably repurposed for jewellery.
ONE-OF-A-KIND JEWELLERY
We work with natural elements to create pieces that are one-of-a kind. What you receive might not look exactly the same as what is pictured, but each piece will share your individuality and uniqueness!