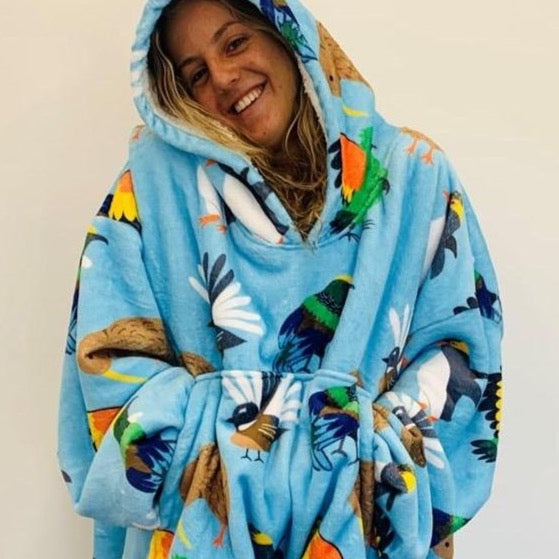 OG Mega Hoodie by Moana Road
Snuggle up in this super soft and cuddly oversized hoodie oodie from Moana Road.   This one has the cutest native bird designs. 

Two sizes for Adults and Kids 
Adults sizing - 80cm wide and 80cm in length 60cm arm.  Huge on everyone.. room to tuck your legs in.  Perfect as a nightgown, keeping warm after a surf or mountain mission... anywhere you need to be warm take your mega hoodie.