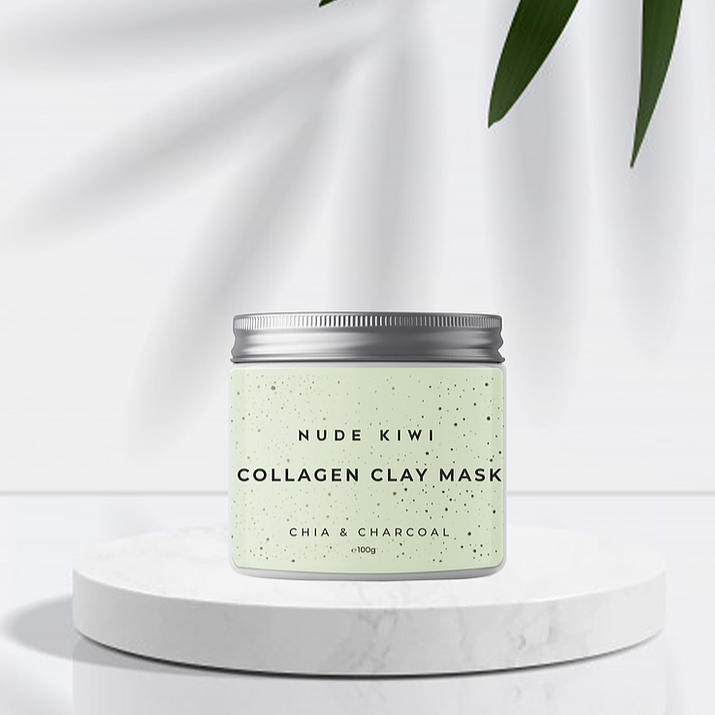 For clean and radiant skin without irritation.
Deep clean while softening and nourishing,  and maintaining moisture levels.
Chia seed oil helps to hydrate and protect your skin from moisture loss.
Absorb contaminants and minimise pores with Lipobead® Detox with Charcoal which burst on application to release activated charcoal.
Draw impurities and toxins from your skin with Green Clay and Manuka Honey.
Cupuaçu butter, Aloe Vera and Allantoin help to soften, soothe, and protect your skin.
Naturally fragranced with Rose Geranium, Grapefruit, and Manuka essential oils for a fresh scent to brighten your mood as well as your complexion.


KEY INGREDIENTS AND BENEFITS 
NEW ZEALAND MARINE COLLAGEN
100% New Zealand origin marine collagen with vitamins and essential sea minerals aids in healing the skin and boosting its structure. Marine collagen helps to restore, firm, and plump skin, as well as hydrate.  

LIPOBEAD® DETOX WITH CHARCOAL
Spherical delivery system that bursts on application to capture and neutralize pollutants, dirt, excess oils and toxins. Lipobead® Detox with Charcoal absorbs contaminants purifying the skin and keeping it clean and radiant while minimizing the appearance of pores.

CHIA SEED OIL

Helps to hydrate skin and form a barrier against moisture loss. Chia Seed Oil is suitable for sensitive skin as it helps reduce itchiness. Rich in antioxidants, vitamins and minerals, Chia Seed Oil might be considered a 'multivitamin' for the skin.

GREEN CLAY
Known as the most effective clay to draw impurities and toxins from the skin, helps to soften dry skin. Green clay is gentle, helping to soothe and relax irritated skin and reduce inflammation, while tightening pores, toning skin, and exfoliating dead skin cells.

CUPUAÇU BUTTER
Known to hydrate and plump skin, Cupuaçu Butter is a plant-based alternative to lanolin, which helps protect and moisturize, offering restructuring benefits through improving skins moisture barrier and promoting deep hydration for improved elasticity and anti-inflammatory activity.

CARROT SEED OIL
With antimicrobial, antioxidant, and anti-inflammatory properties that help improve skin health and prevent aging. 

ALLANTOIN
From the root of the comfrey plant, Allantoin helps soften, soothe and protect, is anti-irritant, healing and stimulates the growth of new tissue.

INGREDIENTS LIST

Purified Water, Cetearyl Olivate & Sorbitan Olvate, Vegetable glycerin, Almond Oil Sweet, Chia Seed Oil, Avocado Oil, Lipobead® Detox with Charcoal, Cetostearyl alcohol, Bentonite Clay, Green Clay, Glyceryl monostearate stearic acid, Mono Floral, Manuka Honey MGO 500, Cupuaçu Butter, Dehydroacetic acid & Benzyl alcohol, Chlorophyll pigment, Aloe Vera Powder, Xanthan Gum, Carrot Oil, Rose Geranium Oil, Vitamin E, Allantoin, Grapefruit Essential oil, Sweet Orange Essential oil, Manuka oil