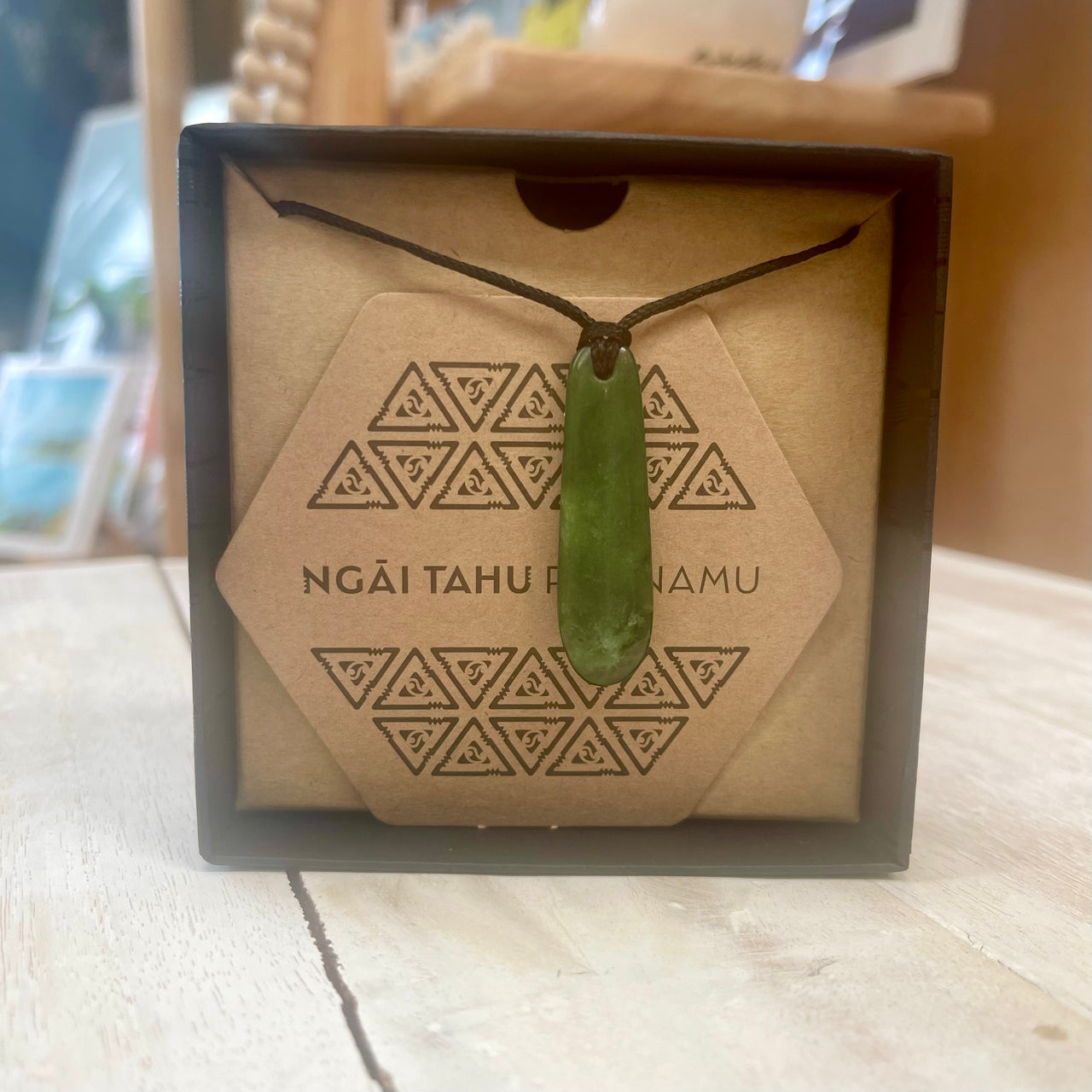 This Pēpi Roimata is from a range of gorgeous pieces purpose-made for baby that can be kept as keepsake for years to come.

Roimata are named for their teardrop shape and are widely regarded as touchstones in healing and meditation.
Roimata carvings are also believed to hold strong connection to the land.

Width: 11mm Height: 45mm
Ngāi Tahu Pounamu
All genuine New Zealand Pounamu prominently displays a mark of authenticity and an exclusive trace code. When entered online this code identifies the origin and whakapapa of the stone - use your code to find out about your stone.
In 1997 the New Zealand Government returned the rights of greenstone ownership to Te Rūnanga o Ngāi Tahu, the iwi's elected tribal council. (It is important to note here, that greenstone is also known as nephrite or jade and, in Māori,  pounamu).

Ngāi Tahu are therefore the kaitiaki of all South Island greenstone, the only known source of authentic New Zealand pounamu. This was a huge moment both for the tribe and for the greater identity of New Zealand.   
The importance of the stone to the greater identity of Māori cannot be undervalued. Along with rights to pounamu came the key responsibility of ensuring pounamu can be sustainably managed. This means not just caring for the stone but also protecting and advocating for the rivers it comes from, the artists that shape it and the communities that surround it.