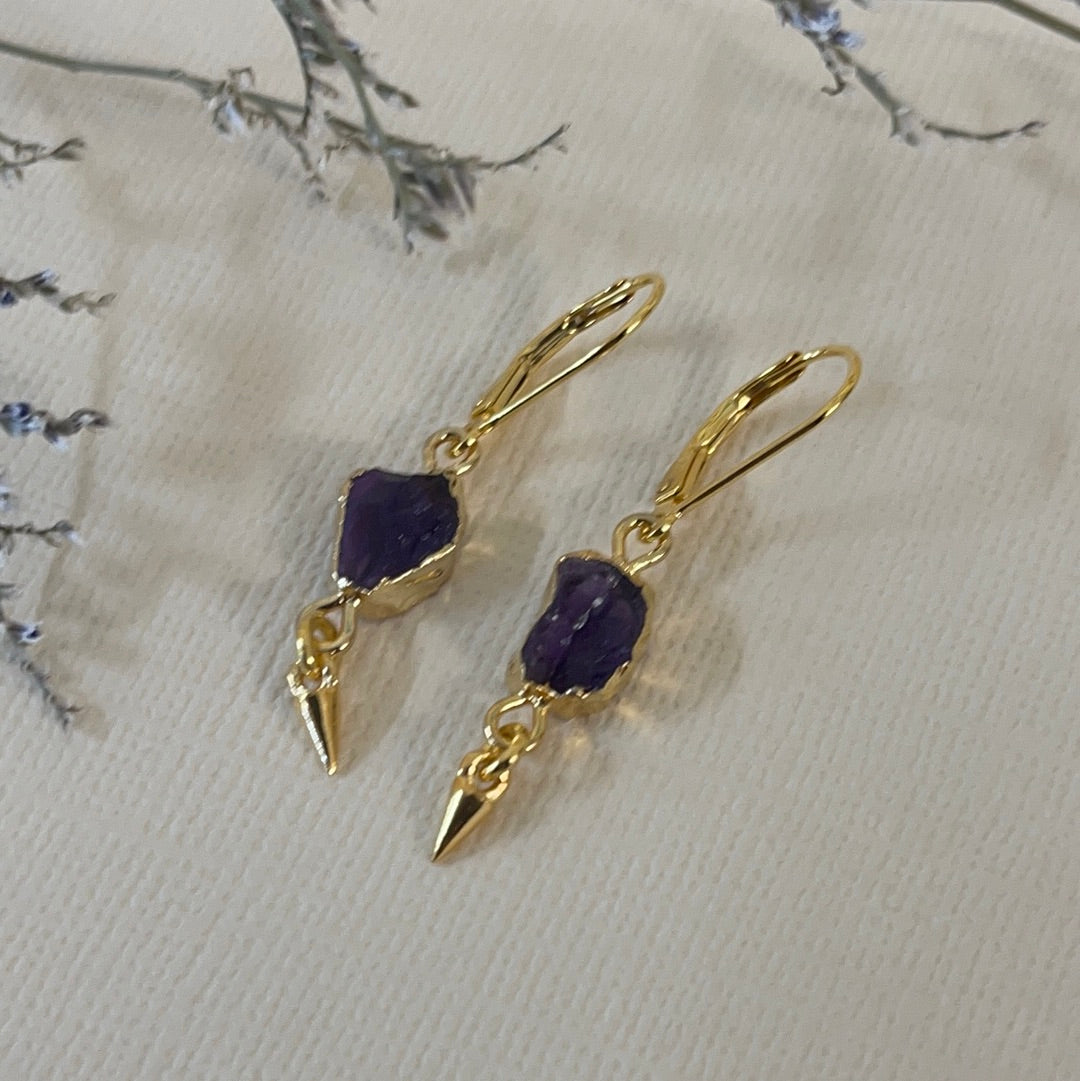 Luscious genuine raw stone slice earrings! 

These gorgeous gemstone earrings have been given a touch of class with the addition of sweet mini spike drops and elegant lever-back hooks in sterling silver with 24K gold plate.
Natural raw stones have been electroplated with a thick layer of 24K gold.
Choose from the following stones: amethyst, rose quartz, garnet, citrine, peridot.