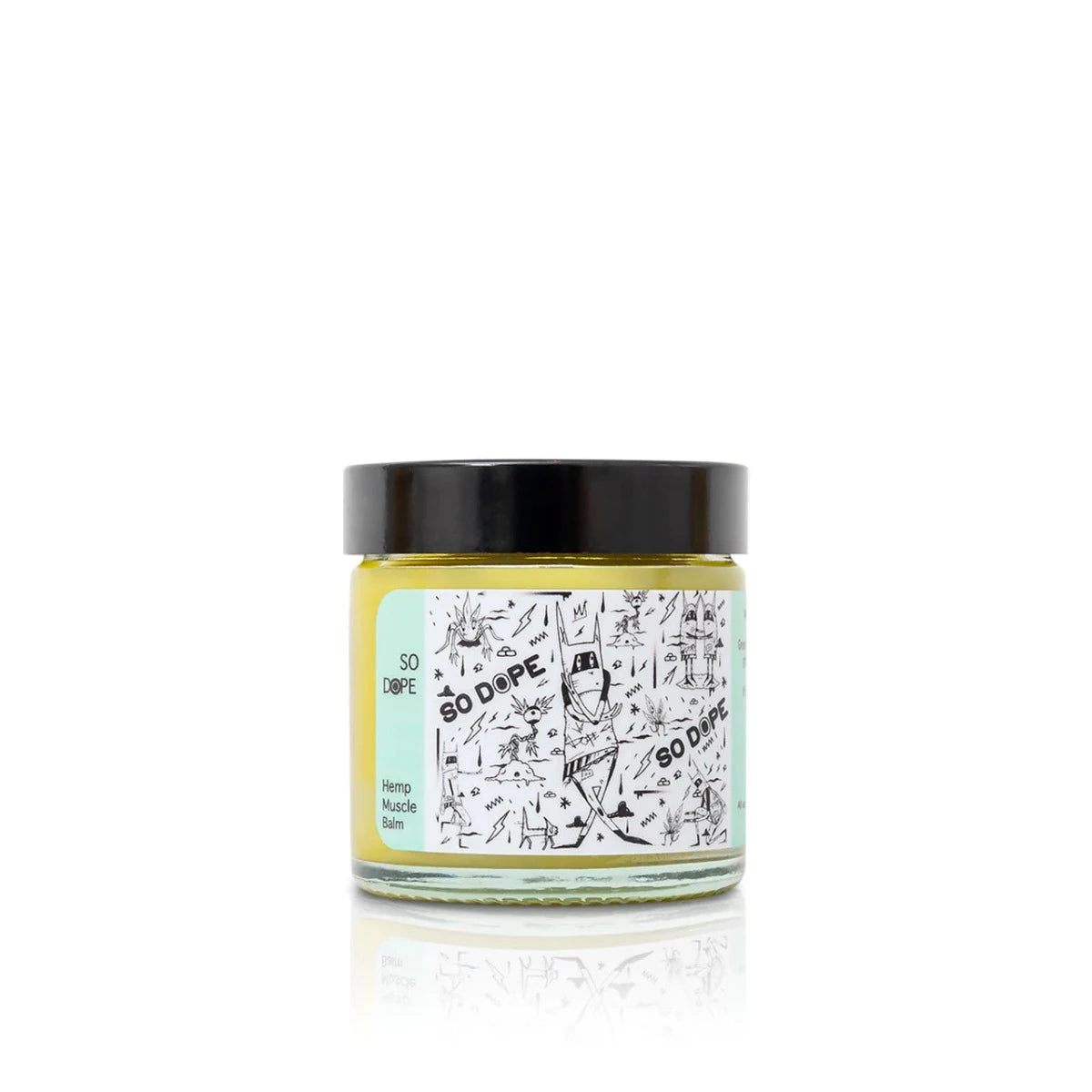 Our So Dope muscle balm combines hemp oil with arnica and magnesium oil, all of which are renowned for their anti-inflammatory properties and work well to alleviate pain from muscle tension, sprains, strains and bruising.
Recyclable 30gm glass container

100% Natural
No animal testing
Made in New Zealand
Ingredients: Cannabis Sativa (organic cold pressed hemp oil), Prunus Amygdalus Duclis (sweet almond oil), Butyrospermum Parkii (shea butter), Arnica Montana infused Helianthus Annus (arnica infused sunflower oil), Cera Alba (beeswax) Magnesium Chloride (magnesium oil), Natural Tocopherals (vitamin E), Essential Oils (Eucalyptus, Frankincense, Rosemary, Peppermint, Lavender).
Not to be used during pregnancy, or while breastfeeding.
Not to be used on children under the age of 3.
Avoid contact with eyes.
For external use only.