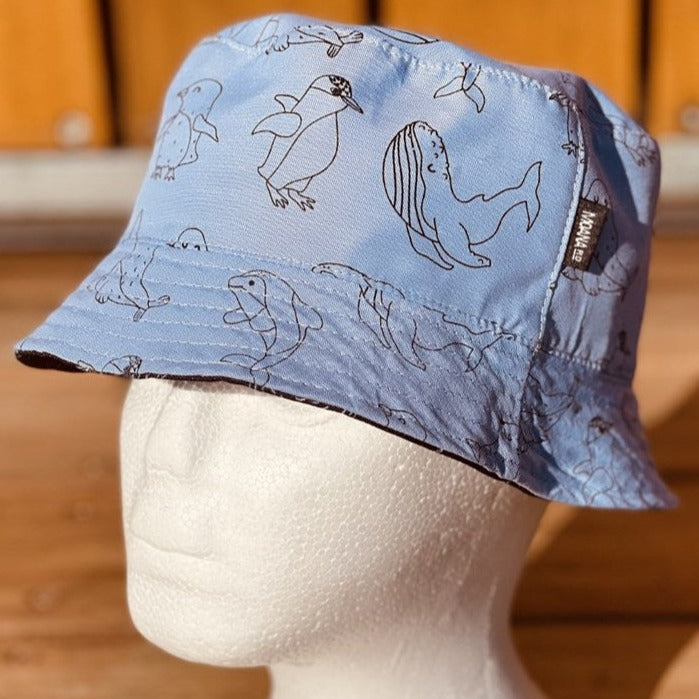 Kids Bucket Hat - Reversible.
Denim OG outline on one side, Black OG outline on the other. 
54cm
From bottle to hat: 
1. Waste bottles are recovered
2. Cleaned and sorted
3. Smashed into pellets 
4. Melted into fibers
5. Spun into yarn 
6. Woven into fabric 
7. Sewn into a hat!