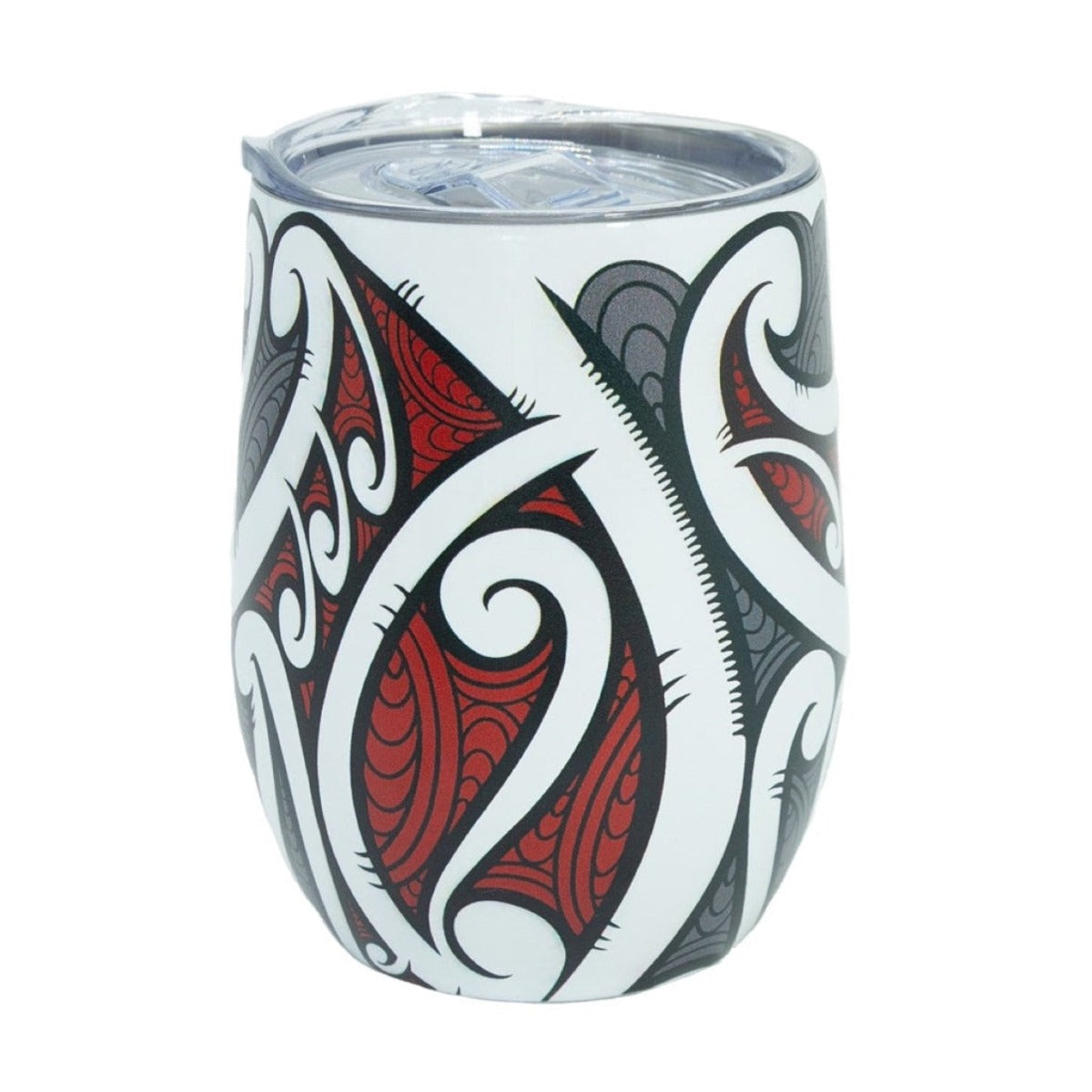 Enjoy your favourite hot beverage for longer with this eMug, designed by Māori artist Miriama Grace-Smith. Crafted with insulation and a spill-proof lid, you can appreciate every sip without a worry!
Contribute less take-away cups to landfill and elevate your morning routine. 
- 350ml
- Insulated 
About Moana Road:
Moana Rd is a New Zealand brand that embodies the quintessential kiwi life, with an eclectic mix of quirky Kiwiana homewares, funky fashion accessories and choice-as technology products.​
We celebrate a time when baches were simple boxes surrounded by huge lawns for back yard cricket, jandals stuck to melting asphalt roads, kids rode their bikes everywhere and hokey pokey ice-creams were part of a healthy summer diet.