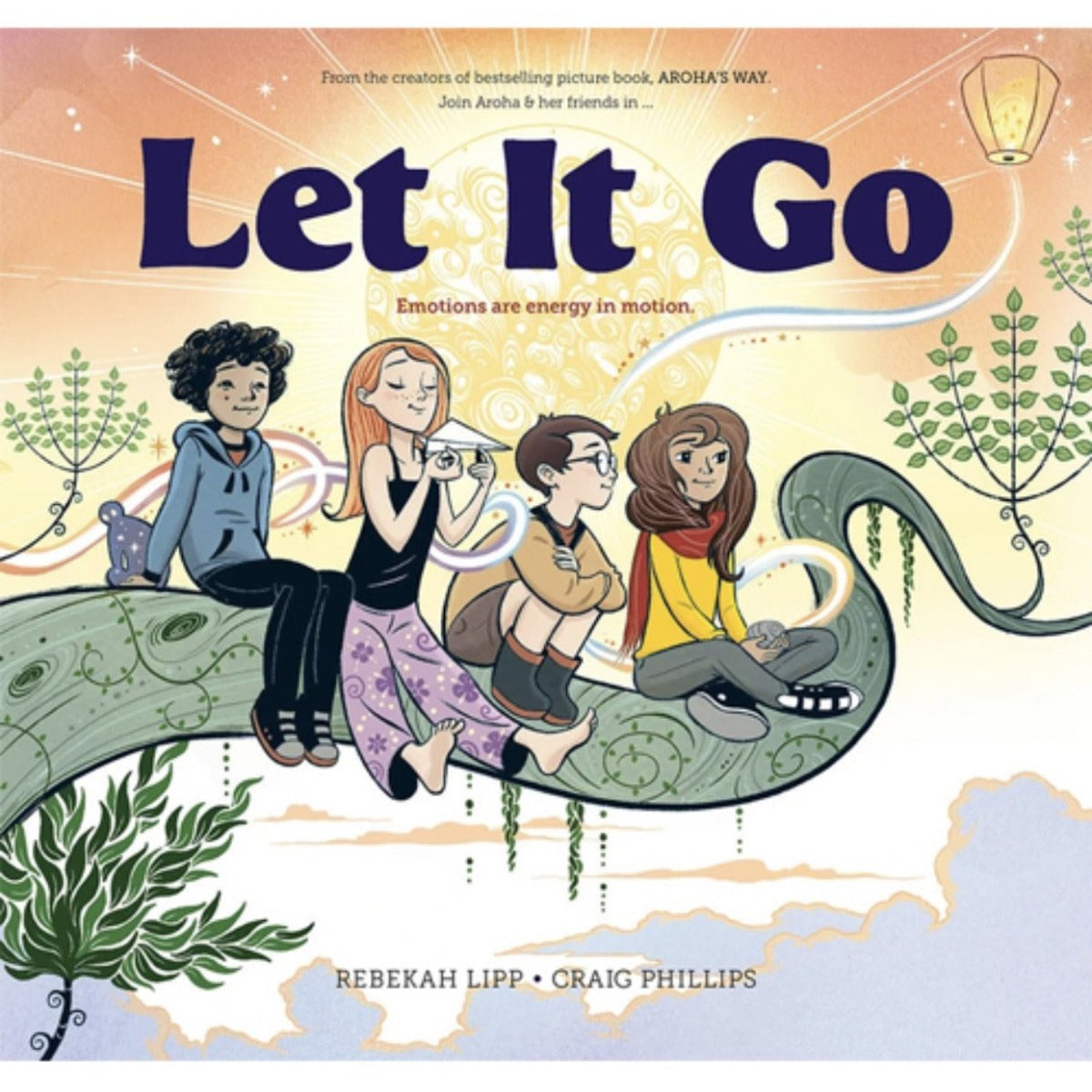 "Let It Go" encourages children to explore what emotions feel like in their body and find a unique way to release them.

Join Aroha and her friends as they navigate their way through four emotions: sadness, anger, shame and fear. 
Measures 21cm x 22.5cm
52 pages of full colour
Paperback
Written by award-winning New Zealand author Rebekah Lipp and illustrator Craig Phillips
To truly feel is to be human. Showing our emotions can make us feel vulnerable, but vulnerability is a strength our world needs to see more of.