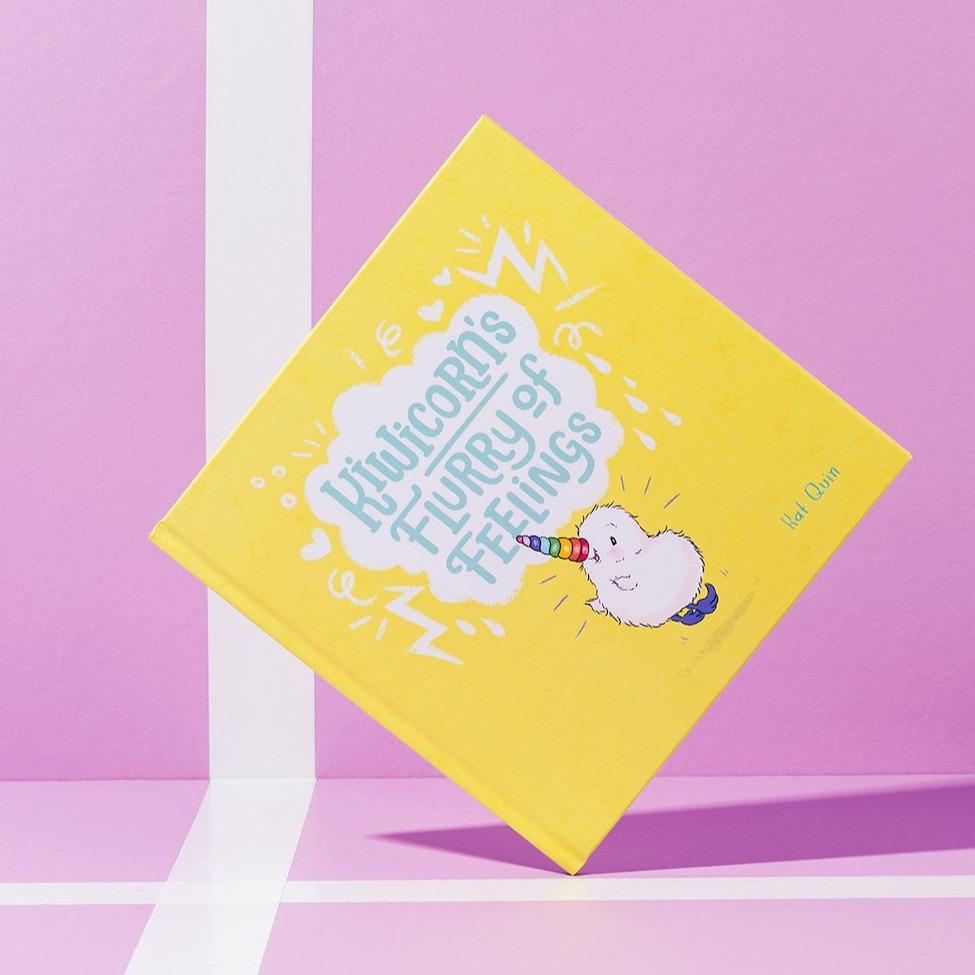 AUTHOR & ILLUSTRATOR: Kat Quin (formerly Merewether)
Kiwicorn has oodles of emotions.
A fickle flurry of feelings.
This story of resilience can help to convey the message that we all feel difficult feelings from time to time, but that recognising and letting go of those emotions can be the best feeling of them all.
Book #2 in the series, following on from the best-selling, internationally published 'Kiwicorn'
DIMENSIONS: 216 x 216mm
STOCK: Matte Laminated Hardcover
BIND: Stitch Perfect bound