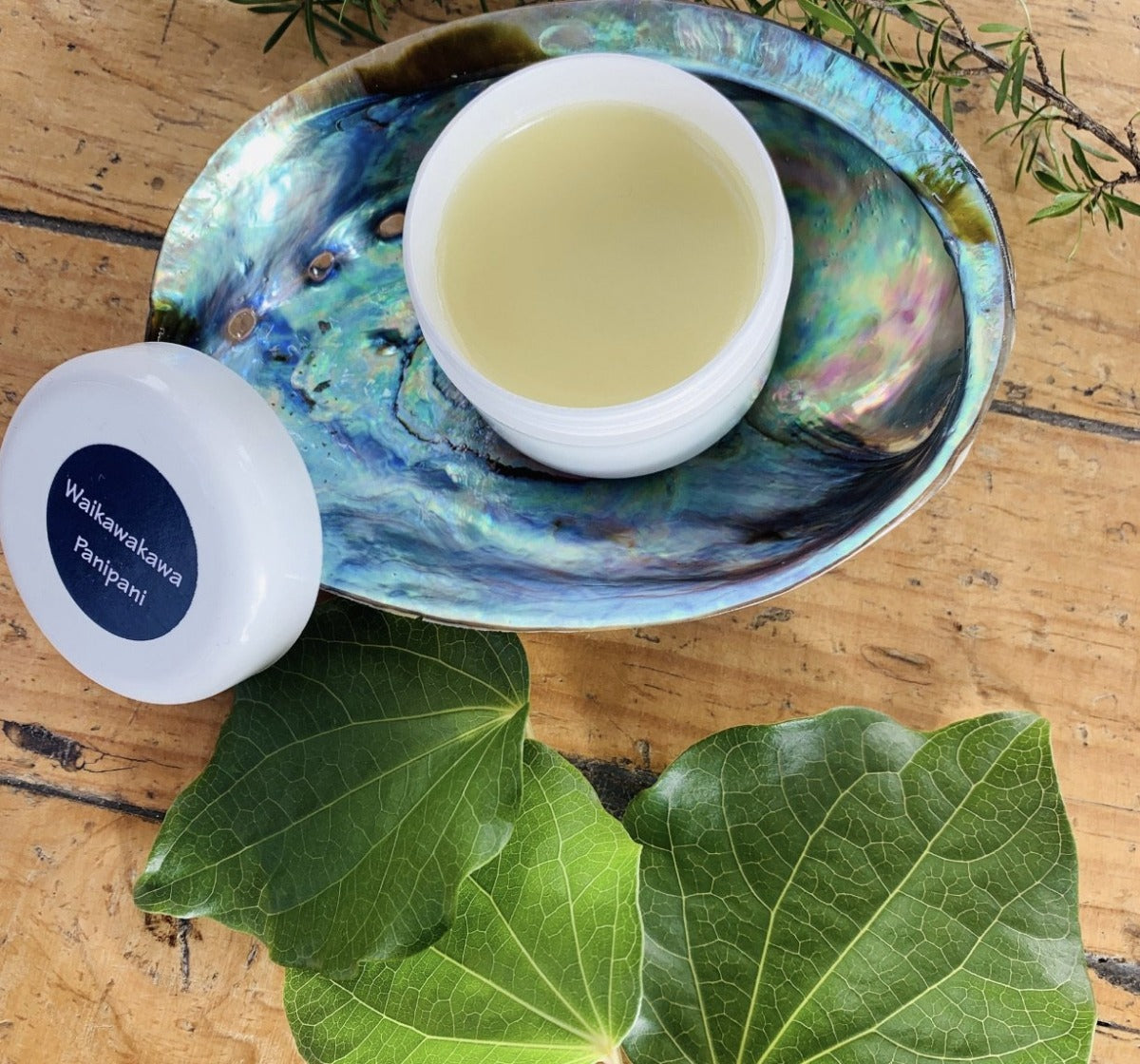 PANIPANI - KAWAKAWA - HEALING BALM 
Made by Ngai Tahu Kaumatua (Māori Elder) Karen Starkey using Rongoa (traditional processes) for healing. Karen has family connections that span many generations born along the Kaikōura Coastline residing at beautiful Mangamaunu. 
From locally sourced Kaikōura Kawakawa (native pepper tree) and Manuka.
GREAT FOR - cuts, scratches, bruises, moisturiser, rashes, eczema, dermatitis, even skin allergies, strains and sprains, burns and a great insect repellent - for use on humans and our four-legged animal friends.
50ml

My personal experience using Karen's Kawakawa : 

I have Karen's panipani on hand at home, my kids always ask where Karen's Kawakawa is, they love it!  My kids surf a lot so use it as their wetsuit rash cream, better than anything from the pharmacy and believe me they get some pretty bad rashes!! My daughter uses it on her arm and neck eczema and it clears up pretty quickly.  
I also use it on my French bulldog if she has a flare up of skin allergies.