Hemp and Pumice Face Polish - So Dope
So Dope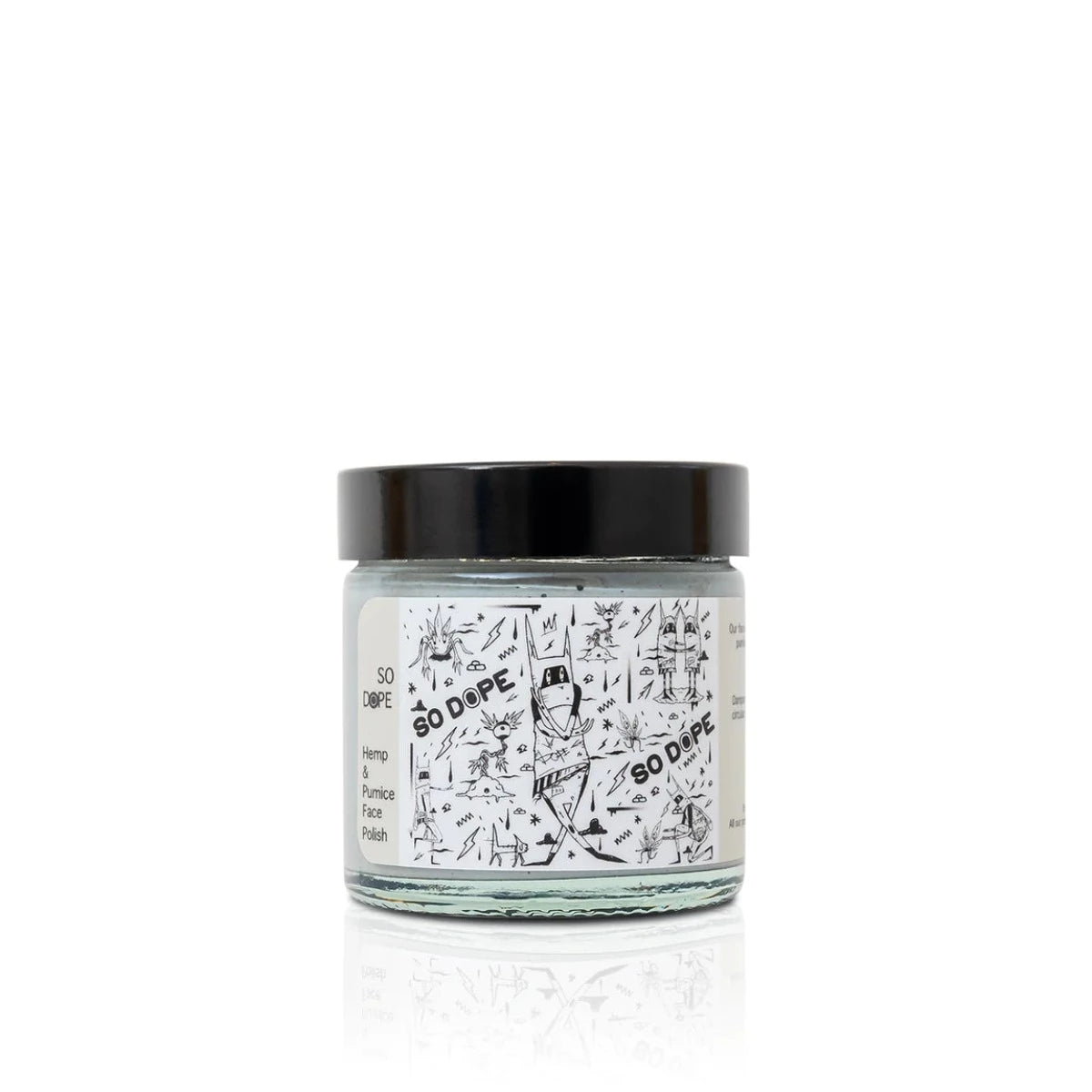 Our So Dope facial exfoliating polish uses ground pumice to help remove dead skin cells, balance uneven skin tone, and leaves your skin looking brighter.
Combining this exfoliating super star with our hero hemp oil which is high in fatty acids and perfect for hydrating and nourishing the skin, this exfoliator is perfect for all skin types, Liquorice root and green tea extract to help with inflammation and unwanted breakouts. This polish will leave you with the dopest smoothest skin.
60gm 
glass recyclable bottles
cruelty free
Ingredients: Aloe Barbadensis Leaf Juice (aloe vera leaf juice), Cannabis Sativa (hemp seed oil), Kaolin Clay, Green clay, Zeolite Mineral Clay, Liquorice Root Extract, Green Tea Extract, Sorbitan Olivate, Cetearyl Olivate (natural olive derivatives), Dehyrdroacetic acid, Benzyl Alcohol, Hyaluronic Acid, Lime essential oil.