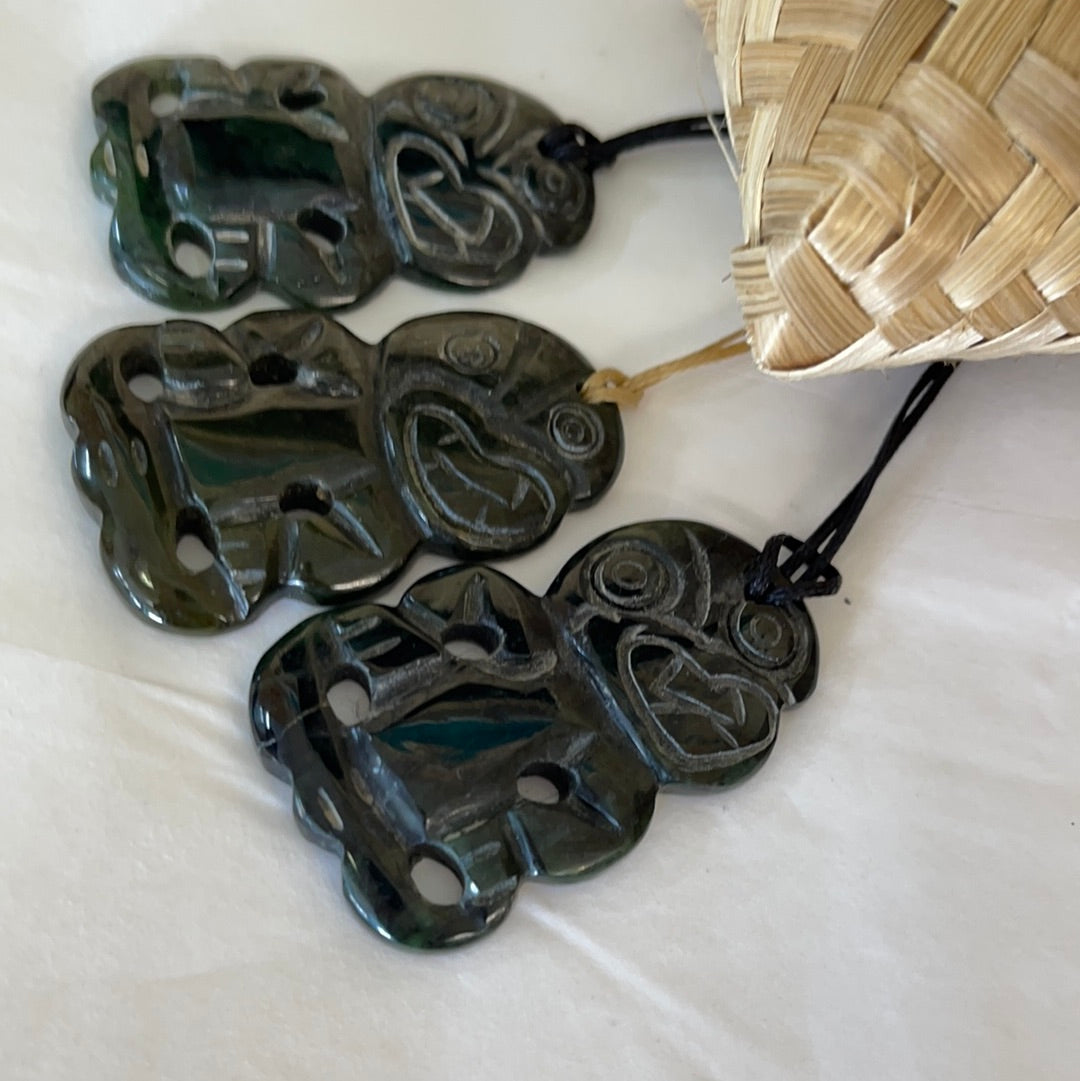 Hei Tiki - medium size. made with beautiful BC Nephrite Greenstone.
According to Maori legend Hei Tiki was the first human on earth, originating from the stars. The tiki symbol is thought to bring good luck and fertility.  
50mm x 32mm
These Hei Tiki come in a handmade kete on either black or natural waxed cord.