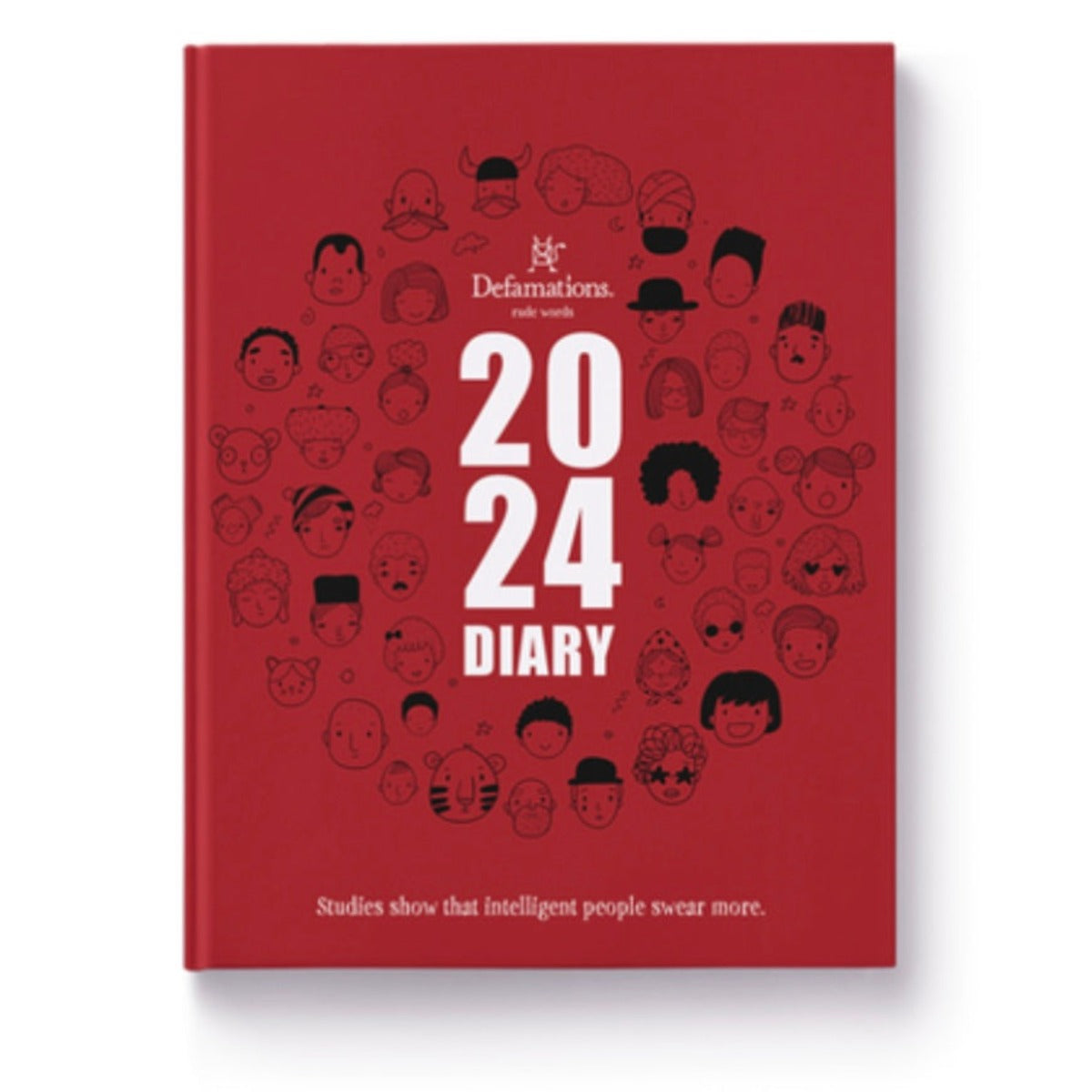 2024 Defamations Diary | 148 x 190 mm | 144 pages | Hard cover weekly diary  | Spot UV details | Monthly and yearly layouts | Ribbon marker
Imagine a diary that was as entertaining as it was functional. Use it for work or home, or don't. (Will we ever stop being sarcastic assholes? Find out next week on "I think the fuck not.") The Defamations Diary in Teal will guarantee you never miss your psychiatrist appointment again. Start each day with "here we fucking go again!"
It's big, krafty and Teal with white bits. It's the perfect addition to coffee in the morning and a good old-fashioned whine in the evening; it's the very defaming, demeaning, but delightful Defamations 2024 Diary.
HOW TO MAKE THE MOST OF YOUR DEFAMATIONS 2024 DIARY
Get it all off your chest. Much cheaper than a therapist and you won't lose friends or get fired.
Every day write down a new reason to drink.
Write down one thing you're fucking grateful for every day. Your mental health will thank you for the reminders.