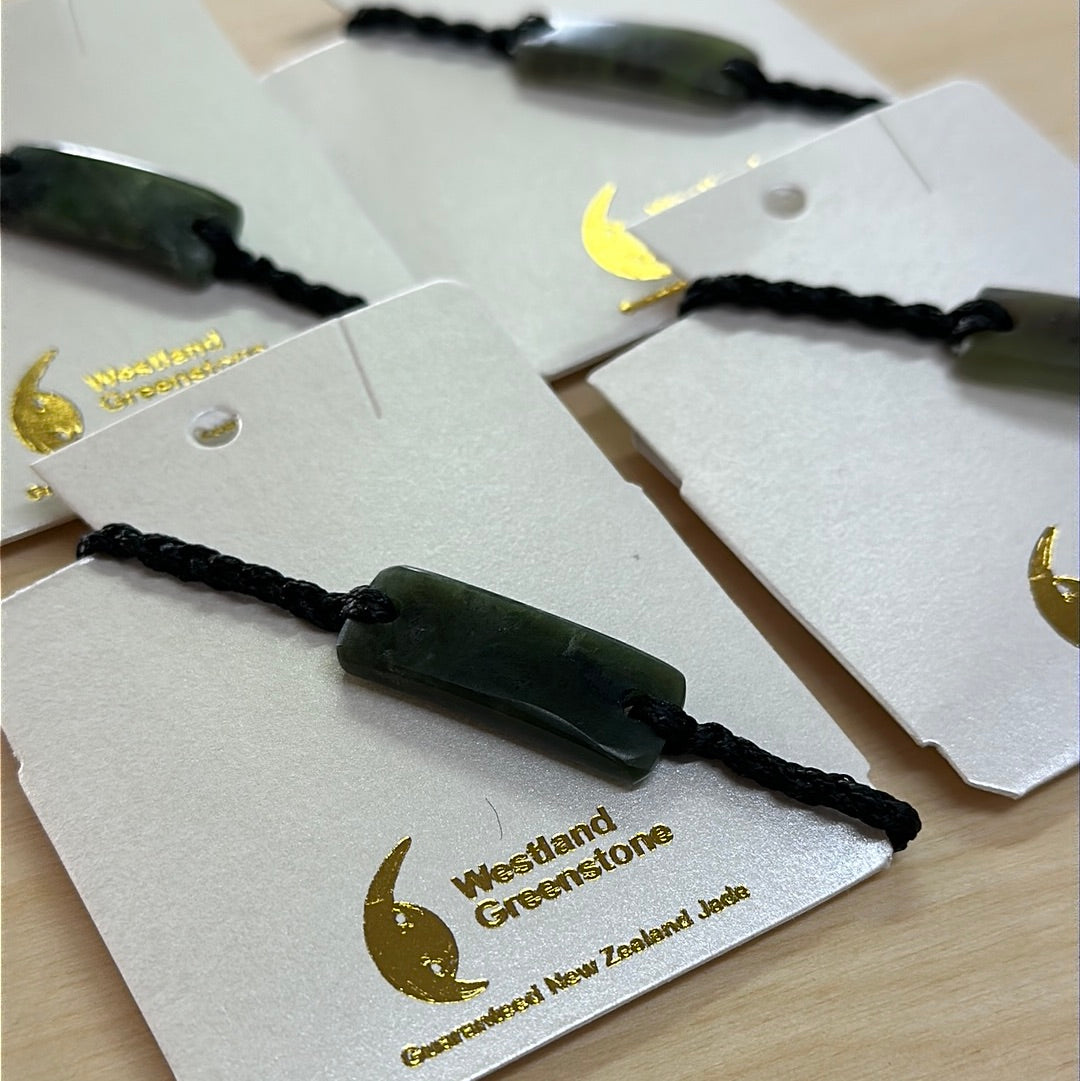 Jade is a symbol of serenity and purity, signifying wisdom, love and nurturing.
A protective stone keeping the wearer from harm, bringing harmony, attracting good luck and friendship.

Matt Finish.

Westland Greenstone is proud to part of the Ngai Tahu authenticity system.
Visit Ngai Tahu Pounamu to trace your piece.

12mm with macrame adjustable strap - assorted pieces 
WESTLAND GREENSTONE IS SOURCED AND CARVED AT THE BIRTHPLACE OF POUNAMU
Westland Greenstone specialises in the design and manufacture of quality jade jewellery. 
We only work with genuine NZ pounamu as certified by Ngai Tahu and each piece comes with a certificate of authentication. Our stunning jewellery and sculptures are sold in our Hokitika retail shop and in other outlets across New Zealand and the world.