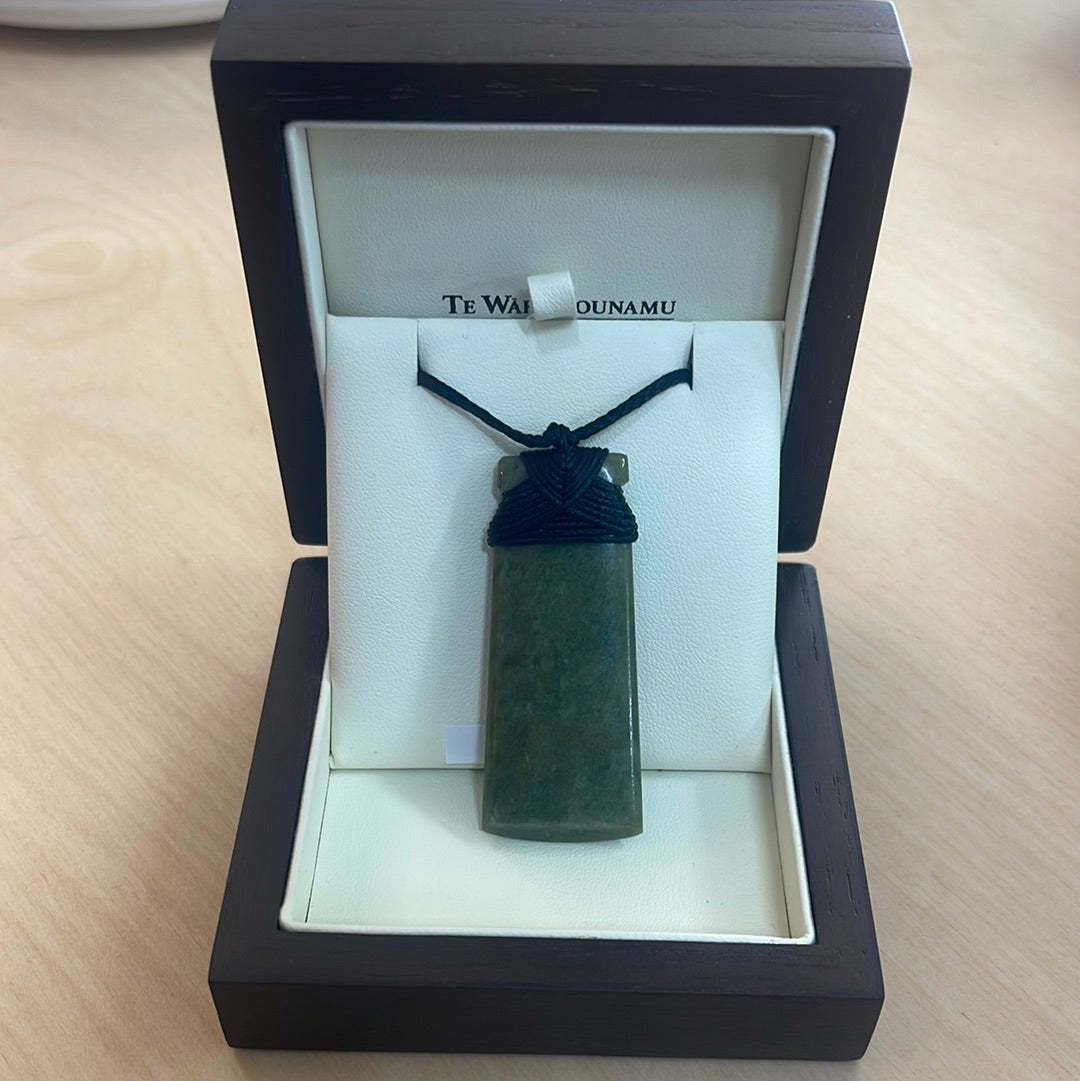 A stunning kawakawa Toki showcasing dark streaks through a wonderful olive-green stone.
The Toki (Adze) has much meaning for Māori. It was fashioned from stone or greenstone and was an essential tool for survival during day-to-day life.
The spiritual meaning of strength and power is attributed to the Toki, a symbol for determination, strength, focus and honour.

60mm X 23mm

Genuine West Coast Greenstone - Kawakawa is a dark rich green with varying intermediate shades, named after the leaf of the kawakawa plant.
It is the main type used for gem purposes.
Deane Moreton's family has been involved in the New Zealand greenstone industry since the early 1970's. Te Wahi Pounamu brought to fruition his vision of creating authentic pounamu carvings whilst providing the end-holder with the history of each piece.
From the origin of the stone on the West Coast of the South Island to the beautiful carving or piece of jewellery, Deane is committed to taking you on the journey your unique piece of pounamu has travelled on its way to you. 
Free shipping, and yes, we also ship overseas.