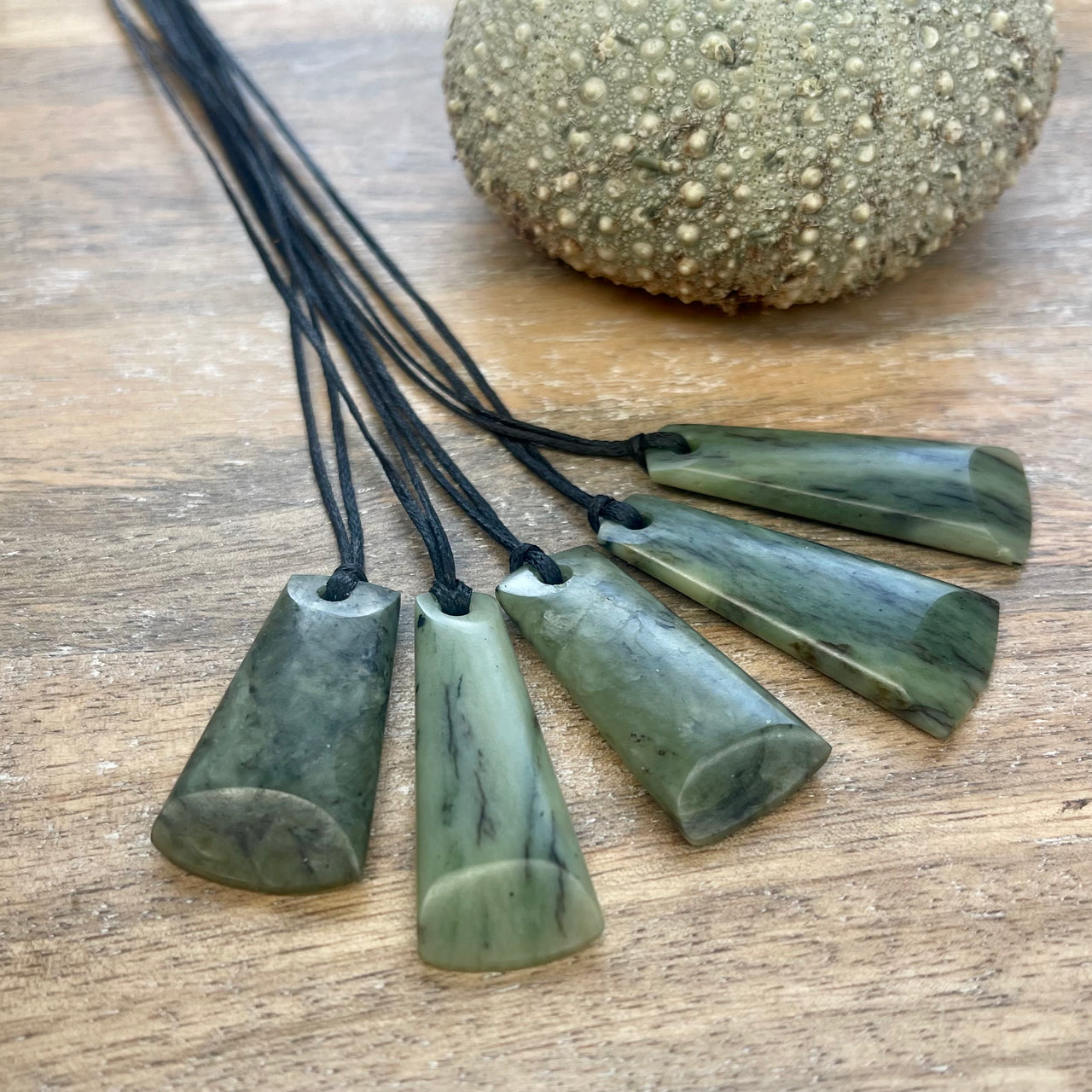 Ataahua Pounamu Toki - traditional Maori necklaces  Beautiful New Zealand nephrite greenstone and made for us by our own carvers from west coast greenstone.  
Toki meaning strength, determination and focus.
Size and shape vary -  Length: 33mm - 40mm Width:  11mm - 15mm
 These come with a meaning card in an organza bag. 
OR add a gift box - https://jadekiwi.nz/products/jade-kiwi-gift-box?_pos=1&_sid=7879fc0a7&_ss=r