Contemporary Korowai - Kahu Huruhuru Kākahu
Jade Kiwi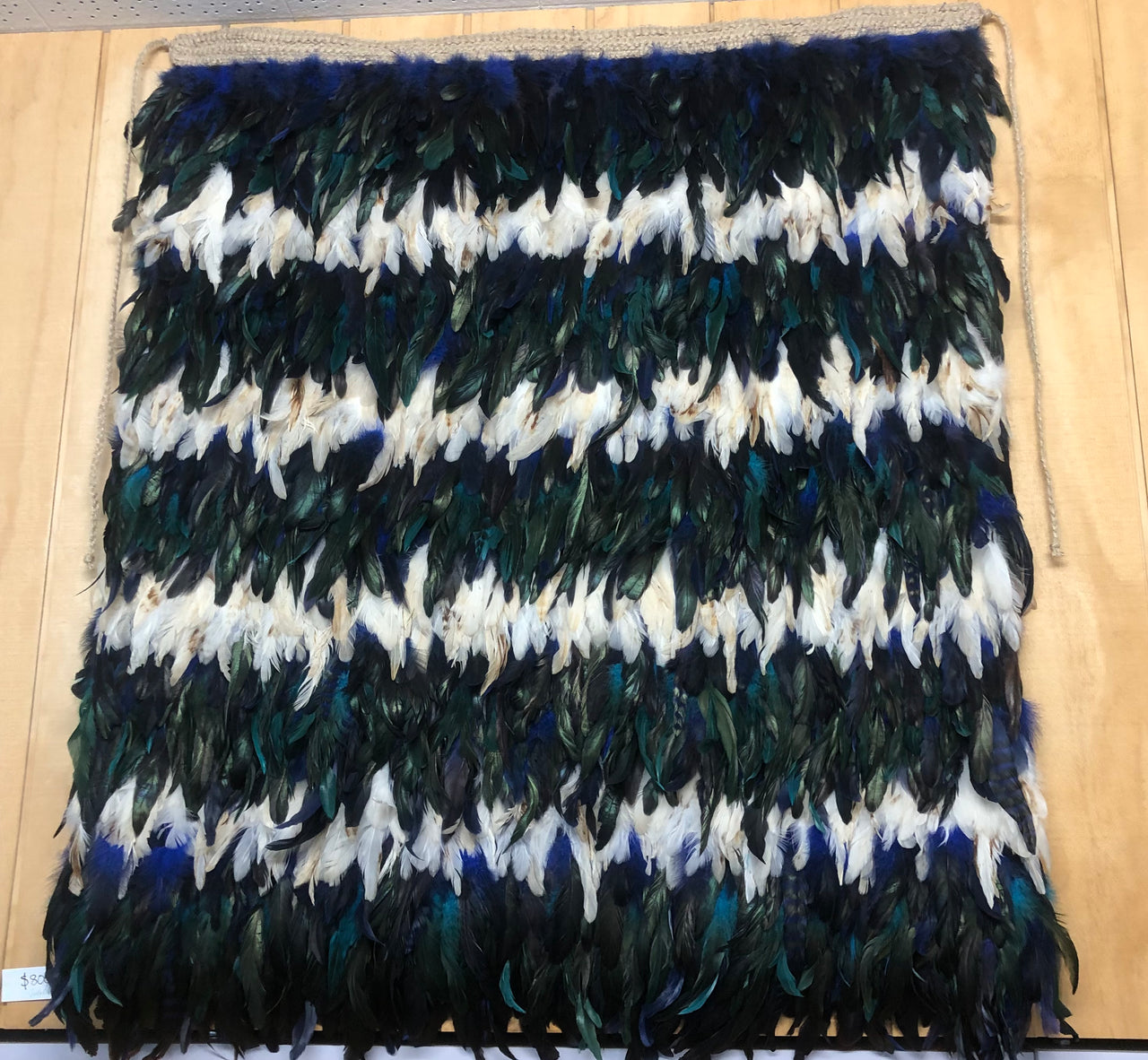 Ataahua full length Contemporary Korowai.
These are gorgeous, contemporary Korowai or kahu huruhuru - a kākahu (cloak) that is adorned with feathers of manu (birds). 
Worn as an honour, these will carry with them precious whanau moments and are perfect to hand down from generation to generation.
Approximately 115cm x 96cm
Made with a natural feather fringe and beautifully lined at the back.
Made right here in Kaikoura - custom designs are welcomed.
Please message for a quote and yes, we can ship overseas.