Contemporary Korowai - Kahu Huruhuru Kākahu
Jade Kiwi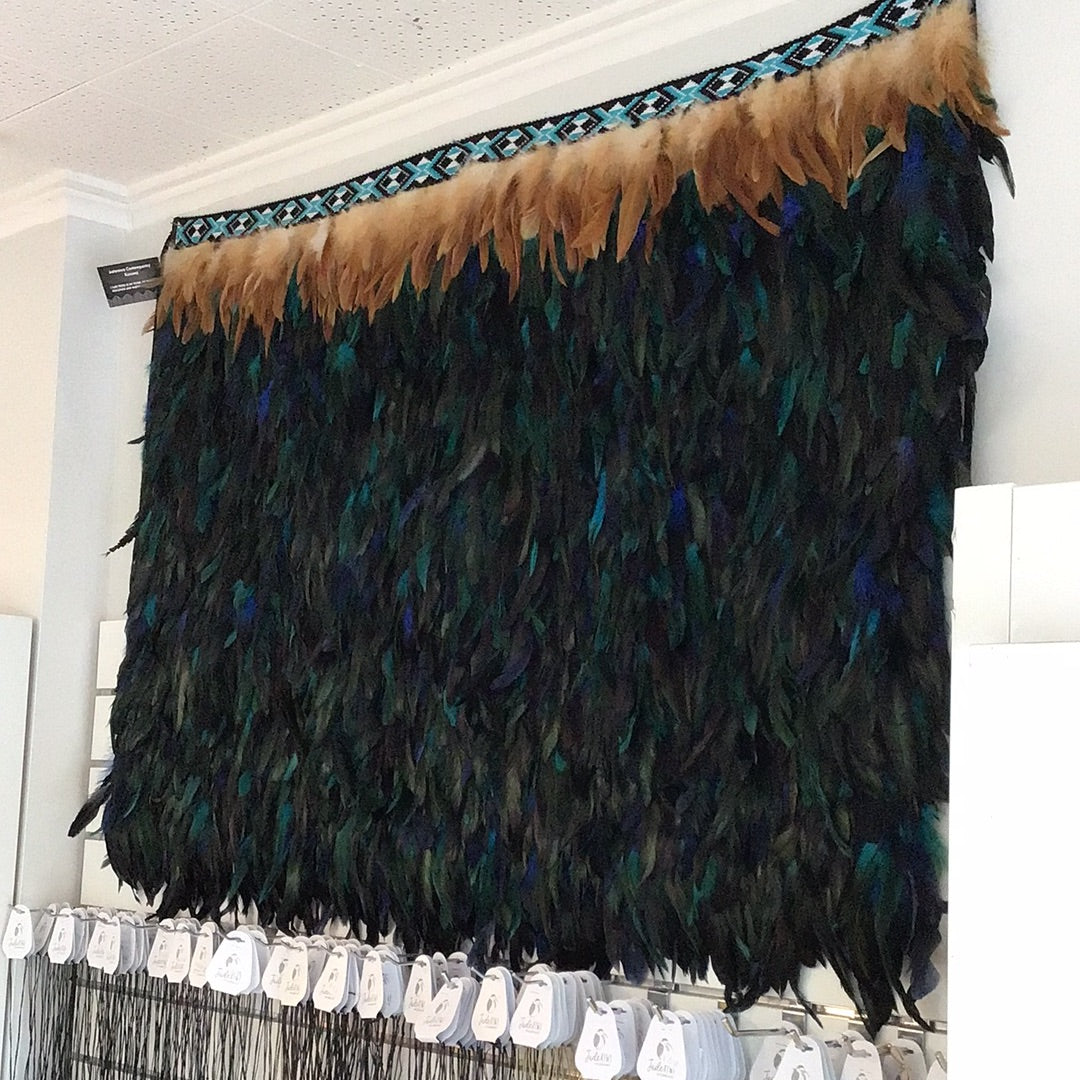 Ataahua full length Contemporary Korowai.
These are gorgeous, contemporary Korowai or kahu huruhuru - a kākahu (cloak) that is adorned with feathers of manu (birds). 
This Kākahu is a modern version of the traditional maori cloak. Worn as an honour, these will carry with them precious whanau moments and are perfect to hand down from generation to generation.
1000mm x 900mm
Made with a natural feather fringe and beautifully lined at the back.
Made right here in Kaikoura, any custom designs are welcomed - please message for a quote and yes we can ship overseas.