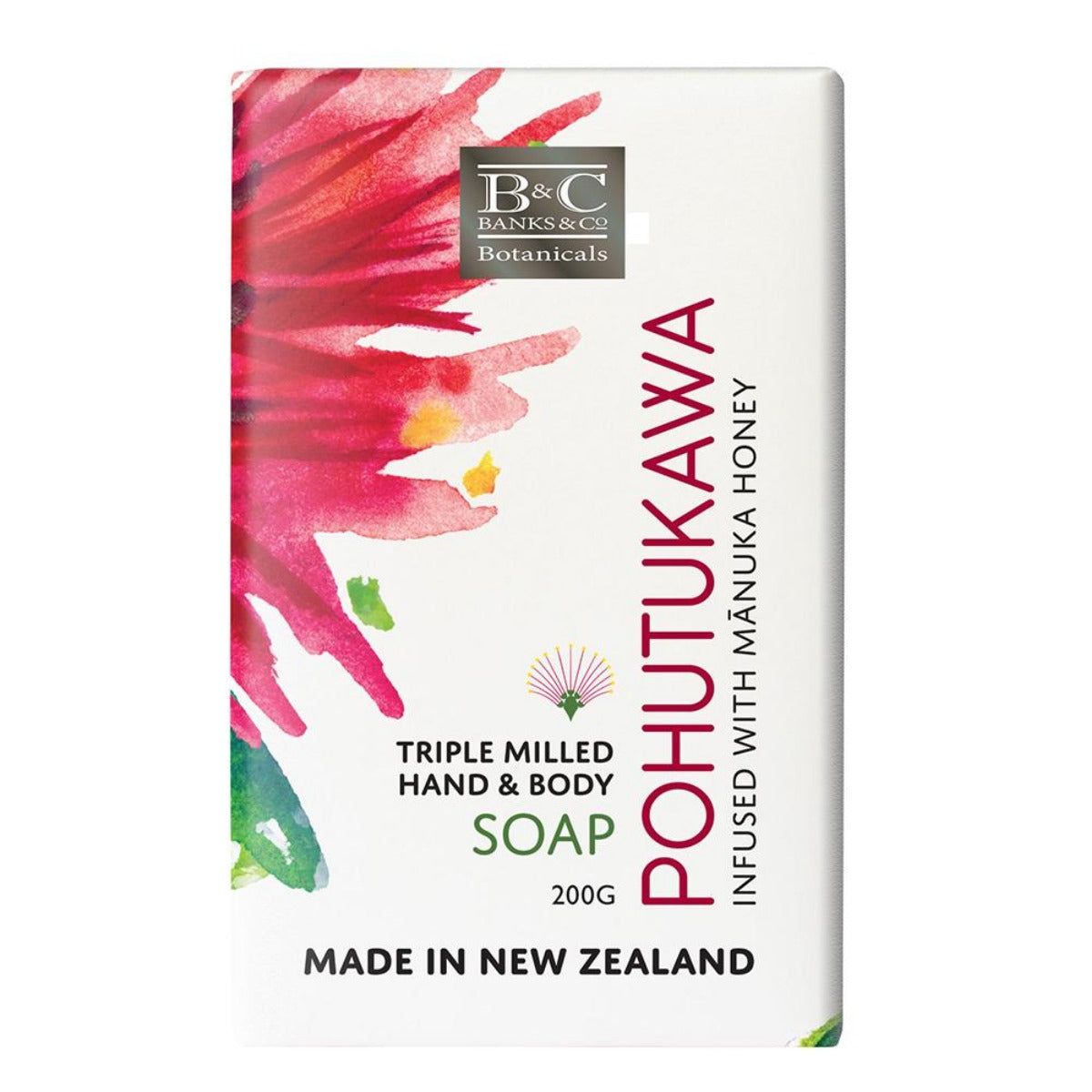 Banks & Co triple milled luxury hand and body soap. 

Made in New Zealand - our new skincare collection and room fragrance is beautifully scented with fragrant notes of rockrose, citrus and warm woods. The luxury skincare is blended with Manuka honey to help soften and soothe skin.

Anti- bacterial qualities help soothe and cleanse skin - high in antioxidants to nourish and promote healing. 
200g