Kārearea Diamond Earrings by Tania Tupu
Tania Tupu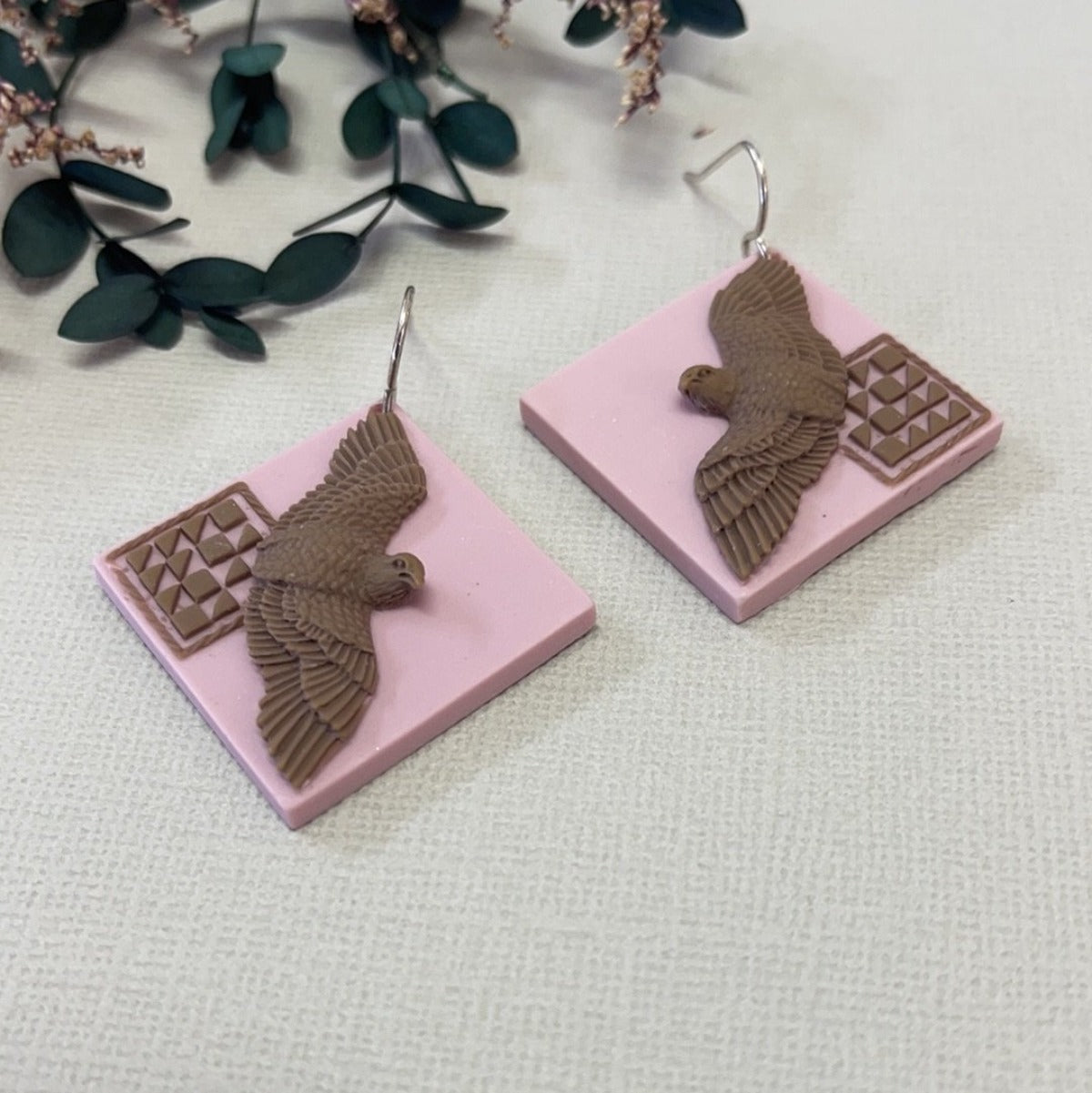 The New Zealand Falcon or kārearea is one of our most threatened birds of prey with less than 8,000 birds remaining.  

Rarely seen and sometimes mistaken for the kāhu, we need to be mindful and aware of what's happening around us and how our past persecutions and ecological factors lead to a decline in bird numbers. 

Inspired by the need for change, to be fearless, versatile and adaptable like the kārearea

Aronui triangular pattern seen on the tail references the pursuit of knowledge about the natural world.


Diamond-shaped without the price tag, earrings size of 30 mm x 30 mm

Proudly handcrafted 3-dimensional NZ artwork on sterling silver hooks.


Check out the angled Kārearea head turned and protruding out giving you a bit of a side-eye!